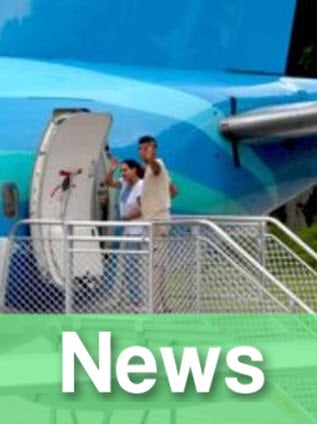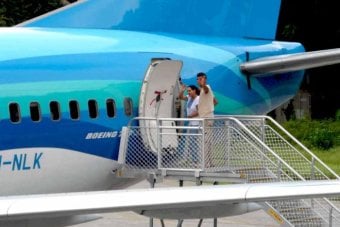 Update:
By NADIA DALY and STEVEN SCHUBERT
Two heavily pregnant refugees who had refused to leave a bus for more than three days were intentionally left in the Northern Territory sun without air-conditioning and not brought food and water, advocates say.
After attempts to break the standoff failed, the women, both eight months pregnant, were removed with force and taken into detention, the Refugee Action Coalition says.
Spokesman Ian Rintoul said he had spoken with Adnam Shirvani, husband of Maryam, who is eight-months pregnant and father of 10-year-old Amir, who was also on the bus.
"The department deliberately, intentionally moved the bus to keep it in the sun," Mr Rintoul said.
"They turned off the air-conditioning, allowing it to overheat. At one point both the pregnant women had fainted from the heat."
Mr Rintoul also claimed the officials stopped bringing the refugees food and water, in an effort to get them off the bus.
"They said it was very obvious they were deliberately trying to force them off the bus."