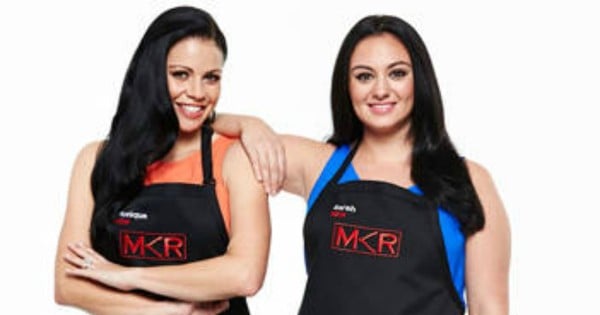 After being told her chances of conceiving naturally were "slim to none", former My Kitchen Rules contestant Monique Fitzgerald is over the moon, announcing she's expecting again.
And according to the 33-year-old Mount Druitt police woman, judge Pete Evans and his Paleo diet are to thank for baby number five.
Fitzgerald, who appeared on the 2016 series of the show alongside her friend and workmate Sarah, says she took Evans' way of life to heart and began eating Paleo after being eliminated from the show.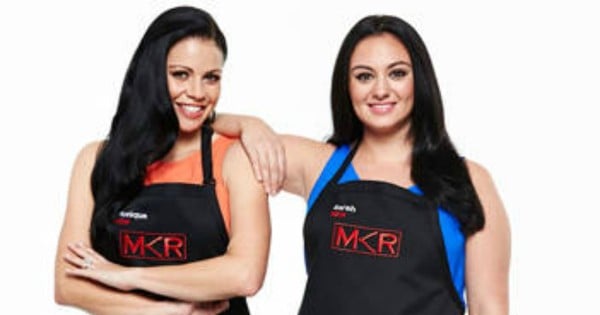 Pregnant MKR contestant Monique (left) and cooking partner Sarah (right). Source: Channel 7.
Evans, who was married last week, has been a prolific advocate of the Paleo lifestyle for years, coming under fire multiple times for his his more radical ideas and recipes.
While there is no scientific evidence to suggest that a Paleo diet - which eliminates processed foods and focuses on organic, natural foods such as meat, fish, vegetables and fruit - can assist with fertility, Fitzgerald is certain that her diet overhaul contributed to her family's upcoming arrival.
Speaking to New Idea earlier this week Fitzgerald said, "I absolutely think converting to Paleo had something to do with me falling pregnant. We can thank Pete for this baby!"