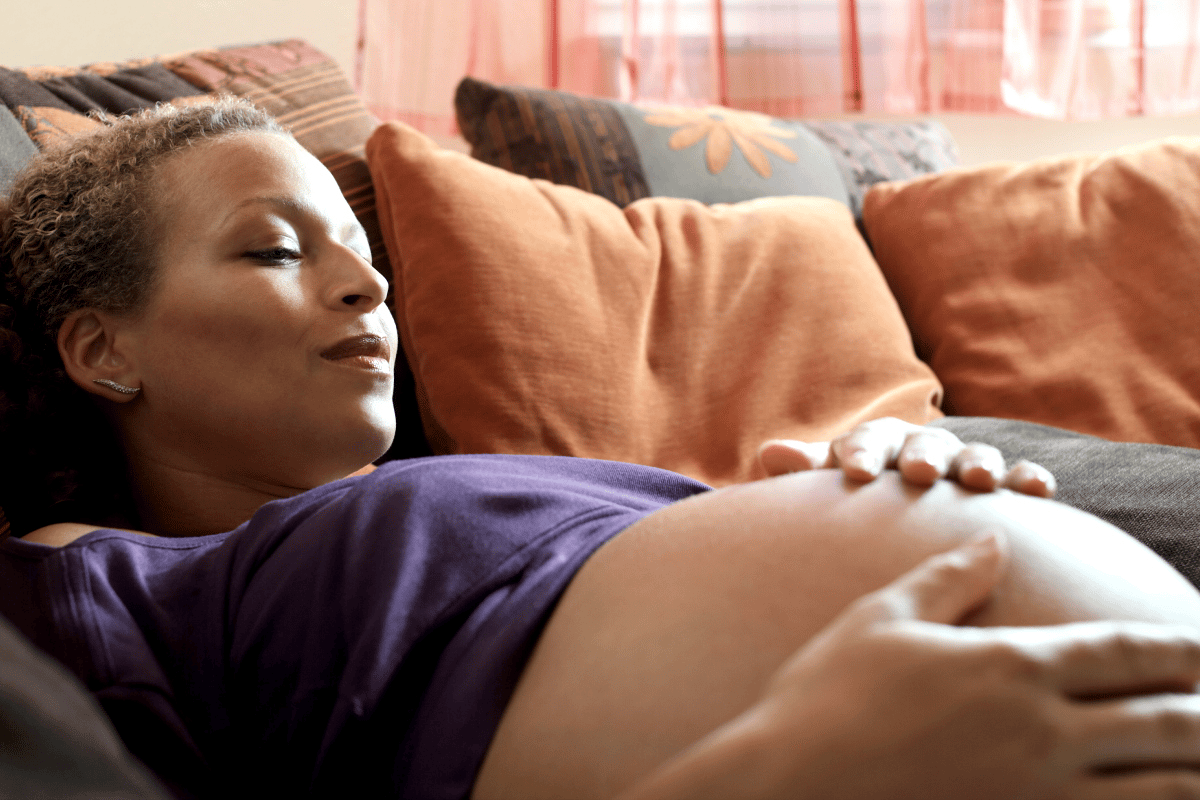 When you find out you're pregnant, you immediately start to wonder... "When did I last eat soft cheese/have a glass of wine/take my pregnancy multivitamin?"
Especially if you've been enjoying all the things over the past few months indoors.
Those two blue lines are the start of a crash course in information overload and it can be a lot to absorb. Your head can feel like a washing machine, swirling with questions.
Can I still drink coffee?
What about sashimi?
And what's the deal with iodine (and, ahem, what even IS iodine)?
Fear not. We're here to break down some of the most frequently Googled questions, complete with expert insights, so that you don't have to. Banish information overload for good and get the facts.
Mamamia spoke to Melanie McGrice, BSc (Nutr), Hons, MNutrDiet, AdvAPD, an Advanced Accredited Practising Dietitian with a special interest in fertility and prenatal health, to get the lowdown on all things healthy nutrition during pregnancy.
1. Iodine is important, but what is it and why do I need it? 
You may have heard the word 'iodine' thrown around as an essential nutrient for pregnancy but what exactly is it (and why is it so important)? Iodine is one of the main 'growth' nutrients, meaning that it helps ensure the normal development of something rather important - your child's brain.