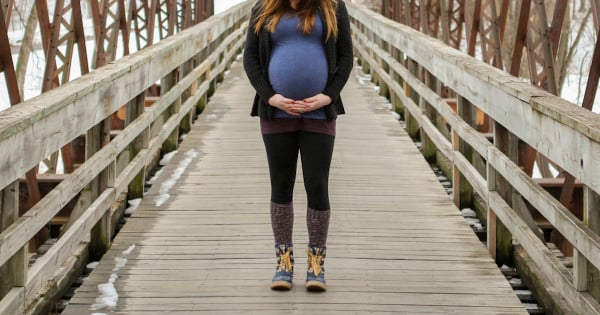 There is a very good reason that October is the most popular birth month in Australia according to the Australian Institute of Health and Welfare. Sure, it conveniently coincides with a little bit of New Year's celebration activity (if you know what I mean) but more importantly, your second and third trimesters are experienced during winter. From someone who's been there, if you can plan it: have a winter pregnancy.
My now seven-month-old daughter was a winter pregnancy. She was my first, so I didn't really think about it. Experienced mums, however, kept coming up to me and saying things like, "oh, you're so lucky, you'll be pregnant in winter" and "thank God you won't have to be pregnant in summer".
I figured they were trying to be nice, I mean, it's not like I could change my due date. That was until the last week of my pregnancy when summer came early and I have never hated life so much.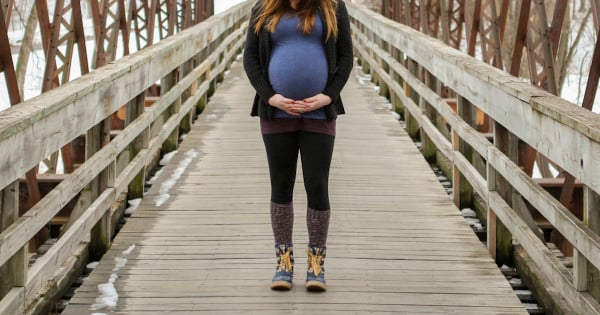 There will come a day when you can no longer button up any jacket you own. Image: iStock. 
Think of your pregnant belly as a hot water bottle. Permanently attached to you. Handy in winter. Not so much in 30-degree heat.
The other best bit about having a huge belly in winter are the stretchy dresses that emphasis your bump (and conveniently make everything else look smaller… except your boobs, sorry, there is no solution for those two). If you aren't the "show off your bump" kind, then baggy wintery clothes hide the bump without looking like you're trying to hide the bump. Okay, so there will come a day when you can no longer button up any jacket you own, but by that point your permanently attached hot water bottle means you won't need a jacket.