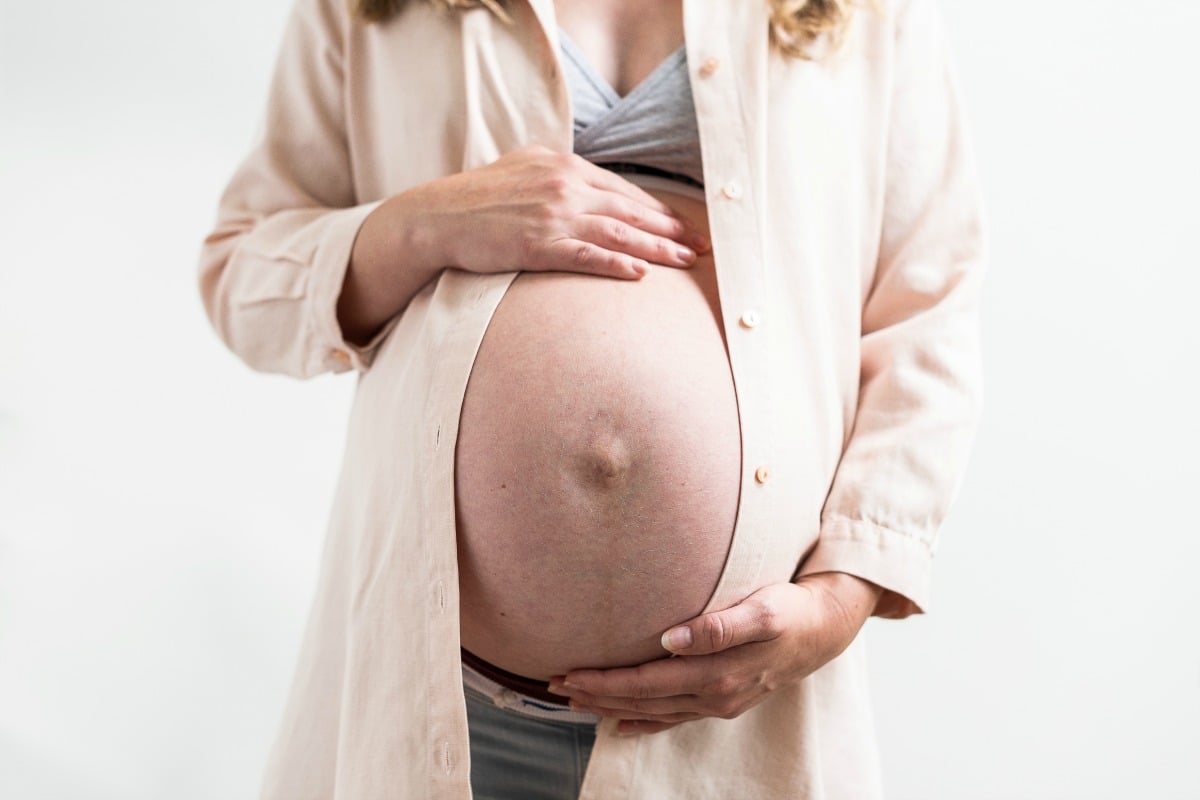 While women everywhere experience the same physical process of pregnancy, the traditions surrounding it vary enormously depending on where you live.
Of course, there's medically recognised advice for what to do during pregnancy (for example, avoiding alcohol) but there's other behaviours that are steeped in superstition or myth.
It's these customs – passed down from mothers to daughters – that often live on long after anyone can remember why they started.
Let's take a look at the pregnancy traditions women follow in other parts of the world.
Pregnancy rules around the world.
In some parts of Indonesia, pregnant women avoid eating certain seafoods, believing the animal's characteristics may influence the pregnancy. It's claimed a shrimp's curved shape may give the baby a curved back; an octopus' sticky tentacles may make the placenta stick; while stingrays hide in the sand and squid move backwards, both of which may give the baby the wrong idea about birth.
In Hindu cultures, women begin wearing red or green glass bangles from the seventh month of pregnancy, as the jangly sounds are thought to comfort the fetus (they're also great gifts for the midwife). During a special ceremony, a pregnant woman fulfils any 'last wishes' (such as food cravings) before she enters the final stage of pregnancy. Rest is encouraged from this point. To achieve this, women may return to their parents' home, not going back to their marital home until 40 days after delivery.
Elsewhere, some Hispanic women are advised only to bathe in warm water: hot water is thought to lead to circulatory problems, while cold water supposedly makes a woman's pelvis rigid, leading to a longer, harder birth. Interestingly, Western countries often caution against the use of hot tubs in pregnancy too.
Certain foods are believed to contribute to a large baby – something you'd be keen to avoid if you were giving birth in a rural community without the option of a C-section. Some Indonesian women avoid ice, cold water or spinach water for this very reason, while some pregnant Nigerian women abstain from yams.