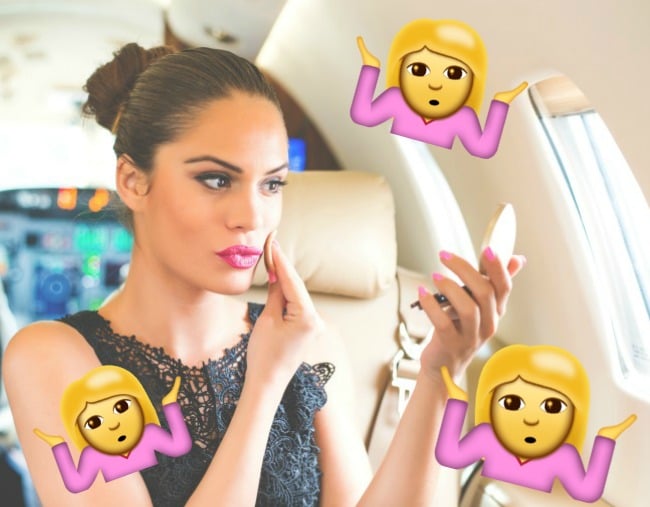 From this Saturday, we've all got one more thing to think about when we're catching a plane.
For anyone departing from international terminals in Australia, new restrictions will apply to powders in carry-on baggage.
That could include your makeup, talcum powder and salt scrubs. Oh, and your collection of snow domes.
What powders are being restricted?
The good news is that some types of powder aren't being restricted at all. You can take as much powdered baby formula in your carry-on baggage as you like. Protein powder is also fine, along with powdered food such as coffee and spices. Basically, anything classified as an "organic" powder (that is, derived from living matter) is okay. That includes most cosmetics.
The restrictions apply to "inorganic" powders. So that's salt and salt scrubs, as well as some talcum powders, powdered deodorants and foot powders. Sand is also restricted, and that includes sand in toys and souvenirs, plus anything else containing granular material, such as snow domes.
Medicines are exempt from restrictions, but if you're carrying more than the limit, make sure you have some kind of written proof that you need them on a flight (eg, a prescription or a doctor's letter). Cremated human remains are also exempt. So if you want to keep a relative's ashes with you on a flight, that's fine.
How do I know whether my cosmetics, talcum powder, etc, are organic or inorganic?
"Toiletries and makeup generally consist of a number of ingredients and it can be difficult to determine from a product label whether a product contains inorganic ingredients," a spokesperson from the Department of Home Affairs tells Mamamia. "Airport staff will use X-ray technology to determine whether a powder is organic or inorganic."
When you reach the screening point at the airport, you need to be have all the powders in your carry-on baggage separate and ready for inspection.