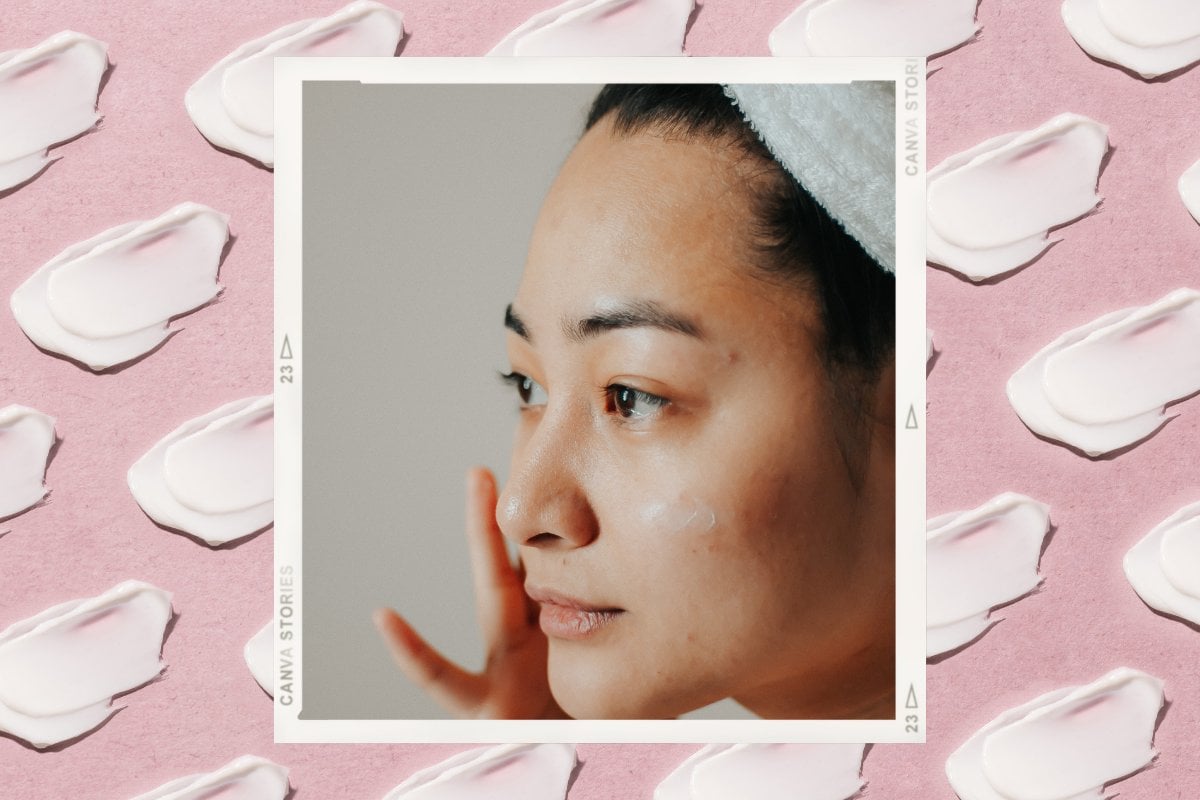 Imagine this: going to get a fancy skin treatment and ruining it all by not taking care of your skin properly after. What a waste of time and money!
While skincare procedures including laser, peels and needling have a plethora of benefits, it's important to understand what your skin will be like after them - how it might change, what to avoid and which skincare products you should (and shouldn't) use.
We spoke to dermatologist Dr Cara McDonald to hear all about post-treatment skin and how to take care of it. Here's what she told us.
What is skin like post-treatment, and why do you need to take care of it differently?
"After minor procedures on the skin such as medical grade peels or laser treatments, the skin barrier can be compromised," Dr McDonald told Mamamia.
"This means that the skin is less affective at protecting itself and repair than usual."
As Dr McDonald explained, most skin procedures employ the use of "controlled skin damage" to rejuvenate and repair the skin. Meaning, to get those sparkly results and long-term improvement, the procedures create short-term damage.
So, during the days and weeks after your treatment (whether that's a peel, laser, etc) you'll have a decreased barrier function and some degree of inflammation. And if not cared for correctly, you'll slow down healing and increase the risk of complications. (And no one wants that.)
OK, so how can you best look after your skin post-treatment?
"The most important thing after a procedure is robust barrier protection and a moist environment to enable fast and effective repair," Dr McDonald said.
You can do that by:
1. Avoiding direct sun.
"The number one rule after any skin procedure is to avoid exposing your compromised skin to UV rays," Dr McDonald said. 
"This is particularly important post-laser to avoid rebound hyperpigmentation. For at least four weeks following your laser treatment, extra vigilance is required. 
"Avoiding direct sun, as well as religiously applying very high-SPF broad-spectrum sunscreen throughout the day is key."
2. Switch out your acids, actives and anything fragranced.
While your usual skincare and makeup routine might consist of fragranced products, acids or actives, Dr McDonald insists you put those aside post-procedure.
"Avoid any irritating or fragranced makeup or skincare products during the healing stage," she said. 
"Look for products specifically designed for allergic and sensitive skin. Do not recommence active ingredients such as AHAs and retinoids until advised by your treating practitioner."