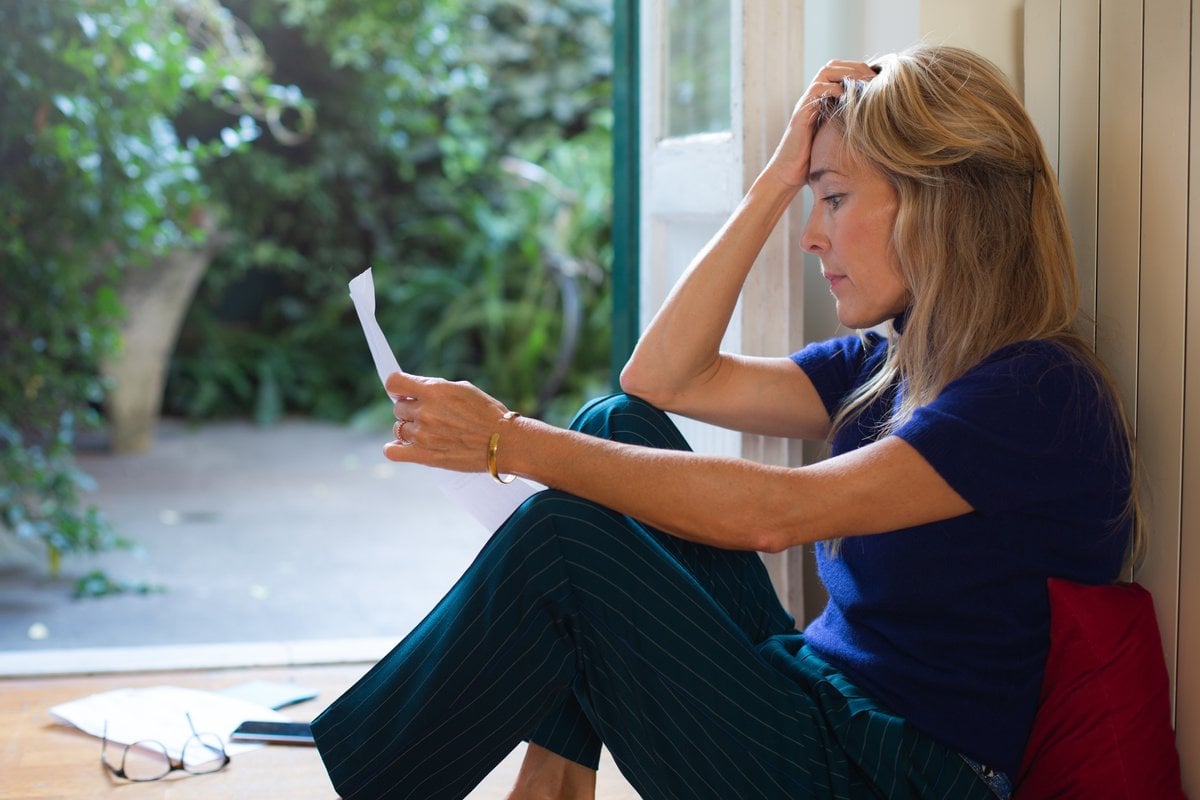 This story discusses domestic abuse.
It took Katie* being locked out of her own home to give her the courage to escape her abusive husband, after years of physical, emotional, social and financial abuse.
"When he kicked me out, I had no money and nowhere to go, so I had to tell somebody. Opening up to someone was the first step to getting out and getting help," Katie tells Mamamia.
"It felt like a terrible thing at the time, but turned out to be a blessing as it was the catalyst for me getting away from him permanently."
She though she was finally free. Only, she wasn't.
For the past nine years, Katie's ex-husband has continued to abuse her from afar, inflicting ongoing torment on her and her children, using Australia's broken family law system to do it.
When Katie left, her mental health was already fractured, she was financially destitute, and completely isolated.
"He cleared out all of the bank accounts so I had no access to money. I was mentally pretty broken - having panic attacks daily, anxiety was through the roof, I was terrified and second guessed myself constantly," says Katie.
"Physically I was really unwell. I was basically just in survival mode, getting through each day to look after my children."
Far from feeling free, Katie felt more scared than ever. The abuse was different now, because she wasn't living in the marital home, but Katie says, things got worse rather than better after she left.
"Once I left he was angry, and the abuse escalated. It was different because I wasn't living there anymore, so he had to change the way he perpetrated the abuse."