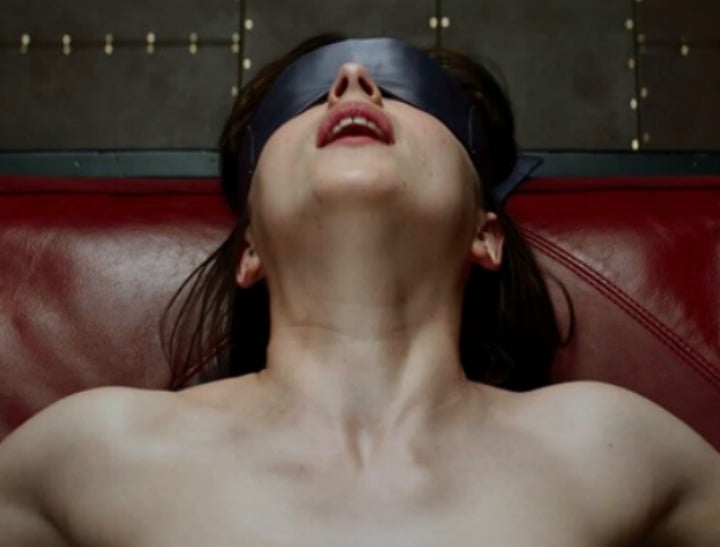 What do "teen", "mom" and "milf" have in common?
If you answered with "coming of age gross-out comedy American Pie", you are wrong.
They are the three terms that users of online porn website Pornhub have consistently sought out every year for at least six years.
Pornhub, the world's biggest porn site, has crunched the numbers on its most popular search terms every year since 2009, and now we know exactly what you're all into.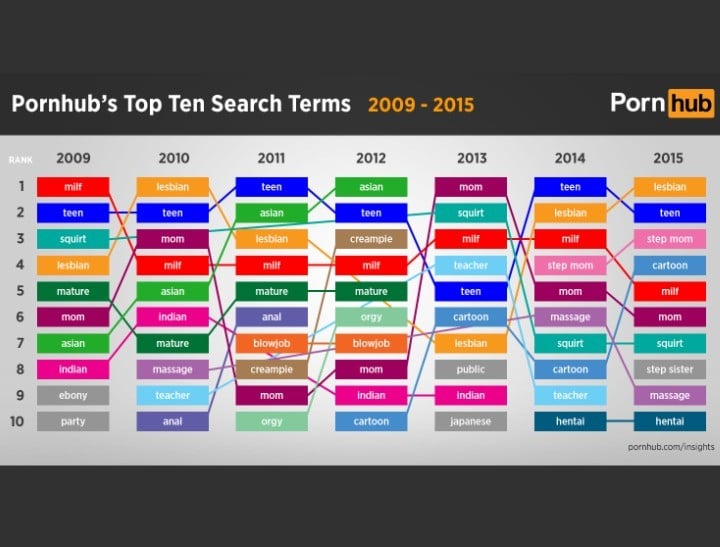 Despite the rise and rise of bondage-romance Fifty Shades of Grey, there's no sign of the genre in the top 10.
"Teen" has maintained its popularity over the years, coming in first or second every year except 2013.
In 2015 people are searching for "lesbian" porn at the highest rate, with "teen", "step-mom", "cartoon" and "milf" rounding out the Top 5.