If you thought porn was a relatively new concept, created by men with big moustaches in 1970's, you'd be wrong.
In her new book The Pornography Industry: What Everyone Needs To Know, author Shira Tarrant reveals that porn actually dates back to the Renaissance, a time that ushered in an explosion of sexually explicit literature.
Of course literotica is still a thing (50 Shades Of Grey, anyone?) but when we think of 'porn' these days we're usually thinking of film.
And since the video era of porn at the end of the 20th century gave way to the digital era in this one, porn has seen yet another renaissance.
"With laptops, high-speed WiFi, cell phones, and newer technology, we can pretty much get porn anywhere, anytime," Tarrant writes.
"For better and worse, technology has arguably democratized access to pornography," she added.
This is how the porn industry – the people who make it AND the people who watch it – has changed since the 1990s:
1. DIY is in.
This is good news for anyone who wants to get in the biz. In the mainstream industry, high end production is out and gonzo porn is in. Gonzo porn is a much cheaper option, as it does away with the need for expensive sets and costumes, and, you know, a plot.
According to Tarrant, about 95 per cent of current productions are gonzo shoots. This is a far cry from the high-value productions of the 1970's, porn's golden era, but with the rise of smartphones and increased internet speeds, anyone can now shoot a porno.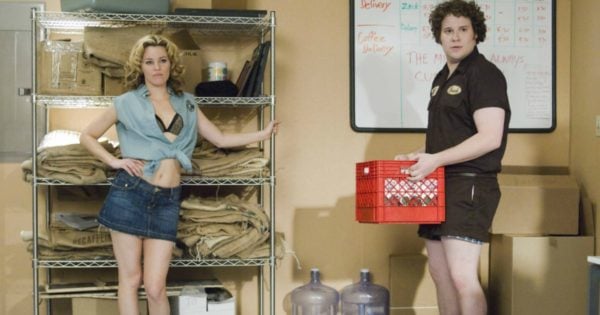 2. Sisters are doing it for themselves.