A man featured in the documentary series 'Escaping Polygamy' has shared the painful memory of his dad preventing his mum's cancer treatment because of his religious beliefs.
'Escaping Polygamy' follows the lives of young Americans as they talk about what it was like to grow up in polygamous families and how they escaped.
The serious reveals shocking details about polygamous families, including how often young women are encouraged to marry their family members.
The lastest episode features an interview with John Joseph Robinson, which, according to US Magazine, features him sharing how his father, John Daniel Kingston, prevented his mother, Patricia Robinson, from getting the chemotherapy she needed to treat her colon cancer.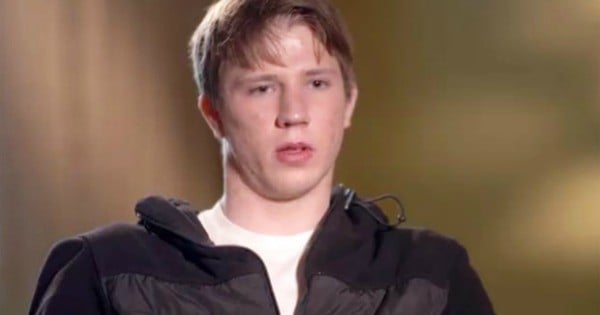 "My dad had a thing … that was supposed to shoot radio waves or something like that, that she would sit between for about two hours a day, and it was supposed to somehow get rid of the cancer," John Joseph tells the camera.
"My dad had my mom do a lot of enemas for her treatment. And then he also had a diet that he would have her go on.
"During this time, she got really, really skinny because she was on such a low-calorie diet, and they told her to do some fasting.
"My mom actually had some painkillers that she took. My dad found them, and it wasn't part of the diet, so he took it out, and I was thinking, 'How could you just take it? If she wants that, then she should get that.
"She would basically work all day and all night so that she [could] support her kids without my dad's help," John Joseph continues in the clip.
"She always tried to have just some food on the table, either beans, rice or something. My mom, she's super amazing. Definitely someone you can look up to."
The family belongs to the polygamist Salt Lake City–based Fundamentalist Church of Jesus Christ of Latter-Day Saints, according to the show.
Patricia was one of Kingston's 14 wives, and the clip does not reveal whether she is still alive.