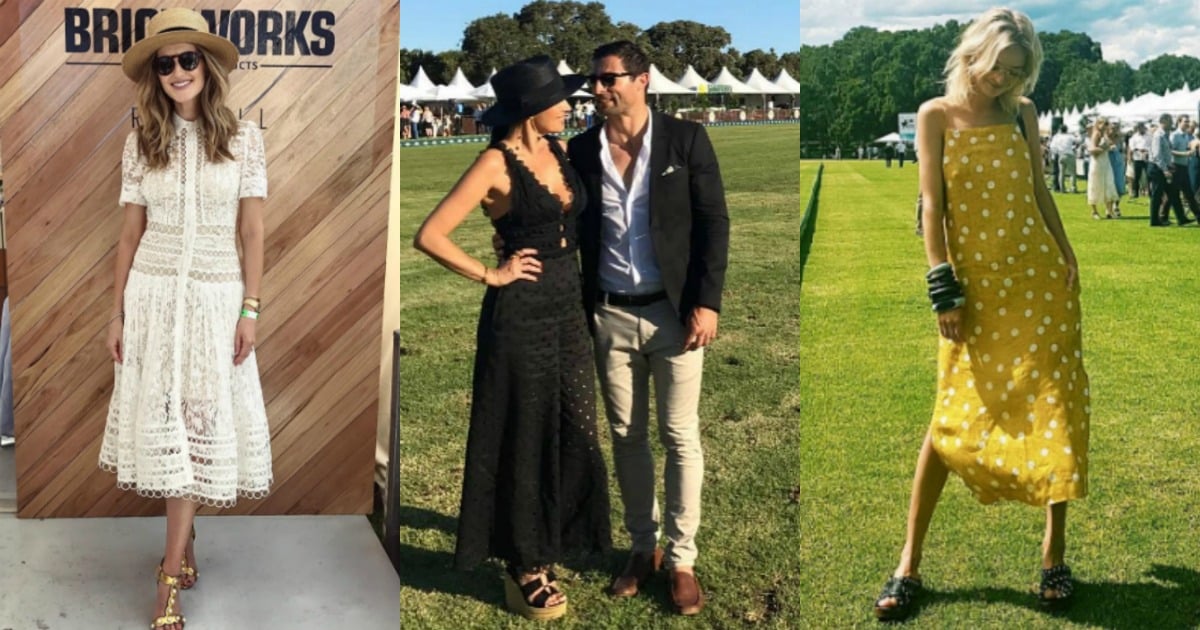 Spring racing may be over, but the season of sport as an excuse to wear a pretty dress is not.
The tracks were replaced by a polo field, as the races' posh cousin took centre stage at Sydney's Landrover Polo in the City event over the weekend.
With a slightly more casual dress code, it was all about the lace dress, sky high wedges (just try doing a divot stomp in heels) and boater hat.
Even if you're not heading to the various upcoming polo events this year, it's the perfect summer garden party/wedding/just for the sake of it outfit inspiration.
And The Bachelor's Olena Khamula's monochrome dress just shot to the top of our 'Want' list. (Post continues after gallery.)
The best looks from the Landrover Polo in the City