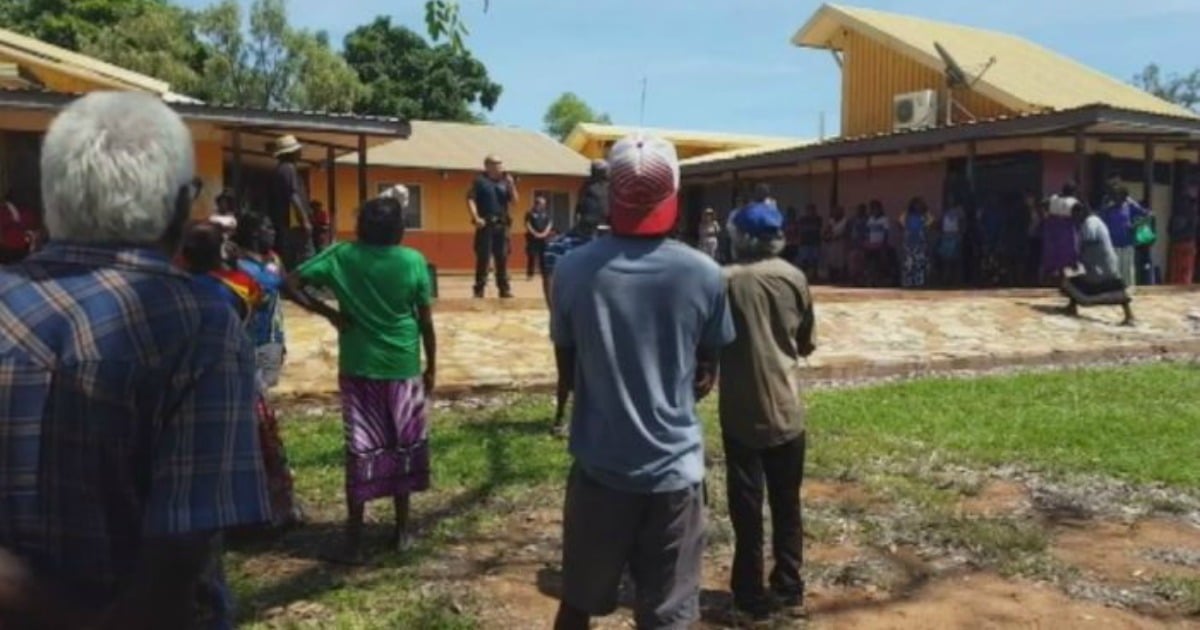 A Northern Territory police officer has apologised for putting a seven-year-old boy in the back of his van to teach him a lesson, after being called to the child's school.
Remote Sergeant Marcus Lees, who works in the Ngukurr community, was filmed by a local resident while he spoke at a public meeting held shortly after the incident in March.
"I did grab this child, I did take him by the arm," he said.
"I took him to the back of the police van to show him what it'd be like if he kept mucking up and I put him in there."
Sergeant Lees told the meeting a school staff member called police after an argument between the boy and another child in a classroom escalated.
He said the boy was not in the van for long.
"Was it the wrong thing to do? Yes," Sergeant Lees said.
"To the family of that child, and all his extended family, I sincerely apologise. That was the wrong thing to do to that child."
Community 'deeply upset' by incident
Ngukurr elder Kevin Rogers said the community was deeply upset about the incident and the school's first response should have been to contact family or elders.
"It's very sad," he said.
"We don't want these type of things to happen in our community."
Mr Rogers said he wanted the incident investigated to inform the community about what happened and why.
"That child will never forget that," he said.
"I'm not telling them how to do their job, but we weren't happy with what happened at the school."