Earlier this year, I discovered the podcast, How Do You Sleep At Night. Even from the title, I was hooked.
It was one of those podcasts that made me think, "WHY DIDN'T I MAKE THIS?!?"
After religiously listening to each episode, a little part of my heart broke when I realised it only had six episodes.
I needed more. This couldn't be the end. WHY.
You know the feeling.
So, at this time of year, I find myself desperate to listen/watch/read things that won't catch me at the six-episode ending.
That have HEAPS.
That once I fall in love with the hosts, story, or content, I can just keep binging on.
After crazily messaging friends for recommendations, and collecting my own ones, I have compiled your go-to list of:
PODCASTS WITH 50+ EPISODES THAT I CAN BINGE ON.
From my eager heart to yours, I hope you enjoy.
1. The Guilty Feminist
Clocking in over 70 eps, this podcast is made by comedian, Deborah Frances-White, and you guessed it, it's all about being a guilty feminist.
Now, just because it has the word "feminist" in it, don't scroll down because you assume it's going to be heavy or "too political".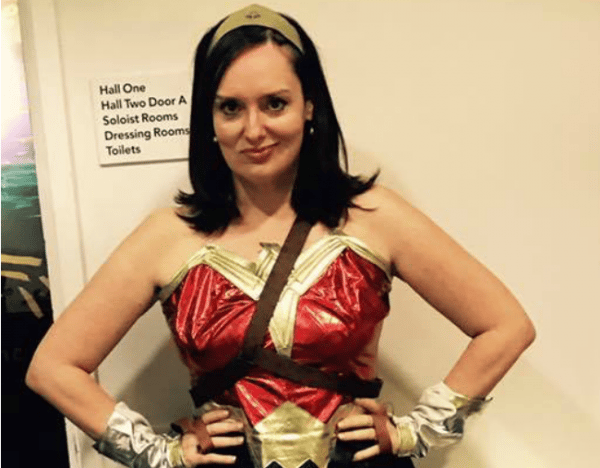 Deborah Frances-White. Image via Facebook.
To be honest, as much as I love my politics, the past two years have been quite politics heavy and I need a break.
Trust me with this.
Frances-White is joined weekly with fellow comedians and kick-arse women to traverse the difficult paths of being a "guilty feminist", and explore difficult topics like shame, assumptions, and orgasms with humour.
In the words of Frances-White herself, "I am a feminist but I once asked a taxi man to pull over because I couldn't twist open my water bottle."
BEING A FEMINIST IS HARD SOMETIMES. And, I love it.
Find out more, here.
2. RuPaul: What's The Tee?
It is taking all of my willpower not to write this entire part in capital letters, only because I love RuPaul so much.
If you haven't heard of RuPaul (oh gosh, my heart is fluttering because your life will be changed), he* is a drag queen superstar and the creator of RuPaul's Drag Race. It features lots of sequins, shade, and fierce women.