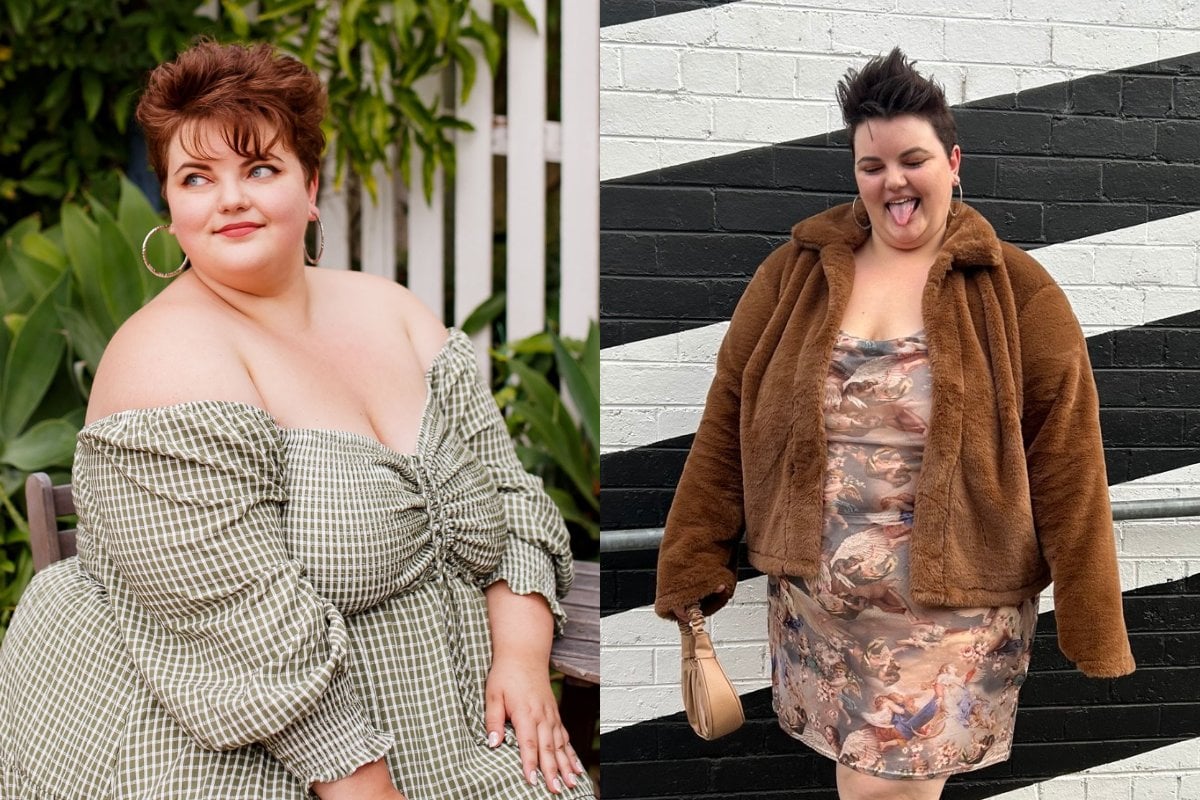 "Who cares if you starve yourself, at least you'll be losing weight," my then boyfriend/f*ck buddy/ situationship said to me.
We had both just signed up to a new gym and we were talking about MY weight goals.
While driving me home, he asked me to show him photos of women who had my 'dream body.'
I shared him images of models like Ashley Graham and Iskra Lawrence - he looked pleased at the idea that I was aiming to look like them.
"You would look so hot, I can see you having a body like this," he said, "but just know it's going to take a lot of hard work to achieve this."
I agreed with him but mistakenly said I had to be careful about being too restrictive with my food intake due to my history of disordered eating.
He laughed off my concerns and mocked me.
Watch: How are women having sex? The juiciest results from the Mamamia Sex Survey. Post continues after video.
He made me feel like I was just making up excuses.
I felt like an idiot - how dare I not do everything I can to get smaller? How dare I not be grateful?
I mean this guy was willing to have sex with me before I even started my weight loss journey. He was willing to be seen with me in public while I was fat.