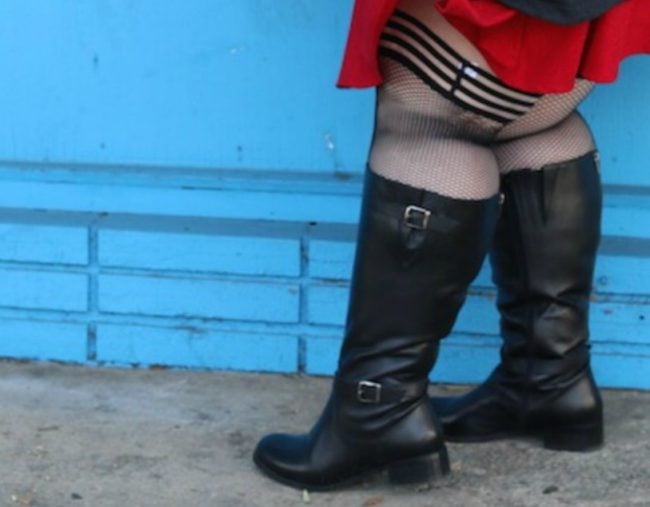 I love my knee high leather wide calf boots so much that I literally wear them to the Mamamia office every single day and I'm not even sorry about it.
Not one bit. Sure, I have fat thighs and calves to which I say, "chunky as charged!"
I feel no more disappointment when I try on regular boots and can't get my wide foot inside.
No more risk of cutting off circulation in my calves knowing I'm wearing something that doesn't really fit. Just a plus size confidence boost every time I wear my wide calf boots.
Here's where you can find your own wide calf boots so you can strut your city or town feeling your fabulous self this winter. Go girl go!
These boots offer an XL calf fitting and a EEE width fit too!
Remember that leather also stretches (the leather boots  I got took some encouragement to get the zip up at first but wore in nicely after a few wears). Gosh I love a buckled boot. Yes, I know these are a little pricier as they are leather (think about the cost per wear) but read on for more budget friendly options with elastic!