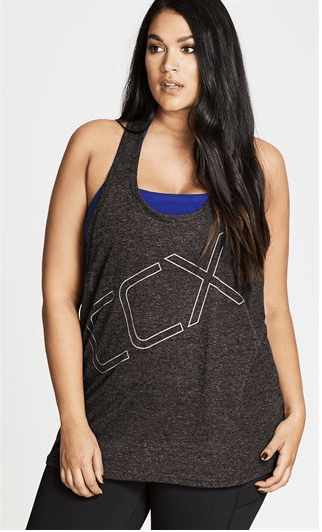 Reigning queen of active-wear, Lorna Jane, recently declared that she won't cater for sizes beyond XL, because "…that's what our customers want."
The outspoken designer has found herself back in the news with her refusal to stock anything beyond an XL (around a size 14 to 16).
"Any criticism that we get are people who don't support our brand anyway. If they did they would be walking into our store and trying on the clothes, and if they didn't fit we would say 'OK, we need to start making those clothes in a bigger size," says Lorna.
"Our brand is totally customer-focused, and we haven't felt the demand for bigger sizes. If my customer wanted bigger sizes, I would absolutely accommodate. But we have tried it and not sold it."
Yeah, righto then.
But if you're one of the hundreds of thousands of Australian women who a) are larger than an XL, and b) love their activewear, here are five amazing brands who DO stock larger sizes.... as they should.
CITY CHIC
One of Australia's best 'plus-size' (look we don't love this term, but it's going to have to do for now) clothing labels, City Chic has an awesome range of activewear that spans sizes XS to XXL.
We love the CCX running tank, $49.95.