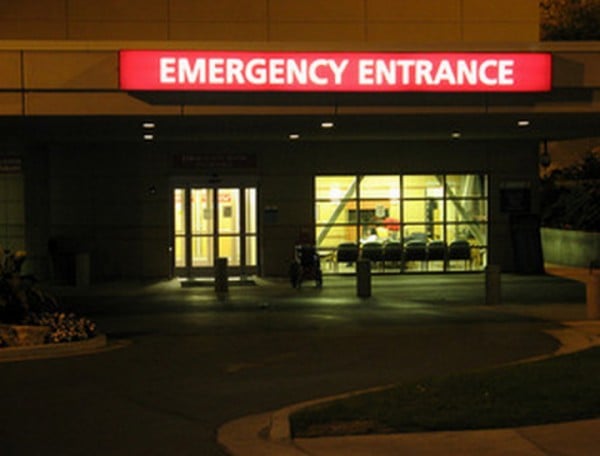 The absolute worst question you can ask me when you see me out with my daughter is "Is she your only child?". Quite an innocuous question I know.
Most would see it as a simple conversation starter with any other mother down the park or at the local pool.  But every time I am asked, my heart sinks.
You see, I want to tell you the truth, but I am scared that I might upset you.  I will look at you and do a quick assessment as to whether you can handle the answer.  Then I will do either one of three things:
1) Ignore it all, be polite and say "Yes she is my only child".

2) I tell you "Yes she is my only 'live' child" and hope you miss the extra word. This one is often my preferred method as most people are too polite to ask and this relieves my guilt of not acknowledging my story.

3) I tell you the truth.
Today I am going to tell you the truth.
The truth is I have two daughters, maybe even six children, depending on how you want to think about it.  "Six!" I hear you say.  Yeah, let's rewind to the beginning and I will tell you all about it. My story starts like most others: Aussie girl meets Kiwi boy on a tour bus going through Russia (okay, maybe that bit is a bit unusual) and brings him home as her biggest and best souvenir ever.  After five years together, we get married in 2007 and decide to try and have a family.
We fell pregnant quite quickly and at nine weeks we had our first appointment with the obstetrician.  We went through all the usual stuff, family history etc, then he said, "let's hop on to the ultrasound machine and take a look at your baby".  Before I knew it I was staring up at the screen, thinking "I know ultrasounds are hard to read but..." I couldn't see anything except a big black bean. No head, no arms, no legs. Nothing that even looked like the beginnings of a baby.
The doctor's demeanour changed from jovial to serious. Paired with what I saw on the screen, I knew we were in trouble.  The Dr told me that we had what was called a 'blighted ovum'. When the sac grows and the baby doesn't. I had miscarried and I was going to need a D&C.
We went home and I watched endless infomercials on TV. I was in shock. How could we go from discussing when to tell our parents to this?  In my follow up appointment, my doctor assured me that this was very common and that we just needed to keep on going.
A few months later I miscarried again.  Luckily this time I did not know I was pregnant until I went into a natural miscarriage.  My period had been missing for a bit but after a raft of pregnancy tests, I got sick of peeing on a stick.  At least with this one there were no expectations, no build-up of hopes and dreams. Unfortunately nature didn't do the full job and I had to have another D&C.
After waiting another few months, we got back on the bandwagon again in mid-2008. We fell pregnant again (yeah, getting pregnant was never the problem). This time things seemed to be going well. We got a heartbeat.  Then we passed the 13-week scan, no problem. Then at 19-weeks we found out we were having a girl.