Playboy model Dani Mathers has been charged for posting a cruel nude photo of an elderly woman to social media and could be jail time.
The 29-year-old model posted on Snapchat in July a shocking photo of a nude 70-year-old woman showering unsuspectingly at the gym.
The woman could be seen in the background of the photo, alongside the caption, "If I can't unsee this then you can't either. Mathers could also be seen covering her mouth in laughter.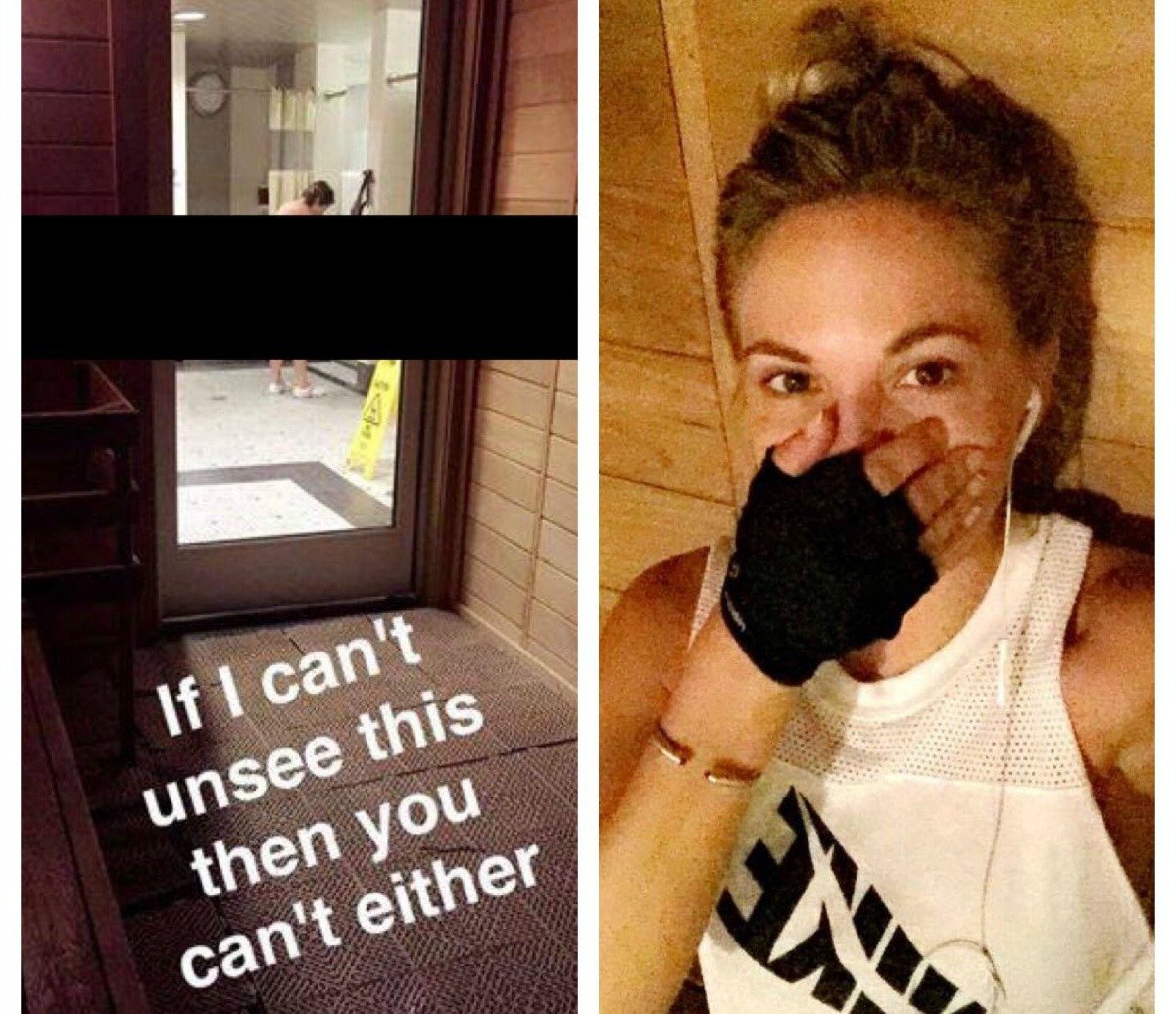 Photo source: Snapchat Dani Mathers.
The charges include misdemeanour and invasion of privacy. She is facing a $1000 fine and up to six months in jail if convicted. Her arraignment is scheduled for November 28.
Los Angeles city attorney Mike Feuer said in a statement obtained by ET that "body shaming is humiliating, with often painful, long-term consequences."
"It mocks and stigmatizes its victims, tearing down self-respect and perpetuating the harmful idea that our unique physical appearances should be compared to air-brushed notions of 'perfect'," Feuer said.
"What really matters is our character and humanity... While body shaming, in itself, is not a crime, there are circumstances in which invading one's privacy to accomplish it can be. And we shouldn't tolerate that."
Mathers' lawyer told ET he was "disappointed" with the charges.
In the wake of her scandal, Mathers attempted to make amends for her actions by publicly apologising via Twitter.
"I'm sorry for what I did... I need to take some time to myself now to reflect on why I did this horrible thing," she wrote.
Mathers has also begun advocating against online bullying by supporting anti-bullying non-profit, The Tyler Clementi Foundation.