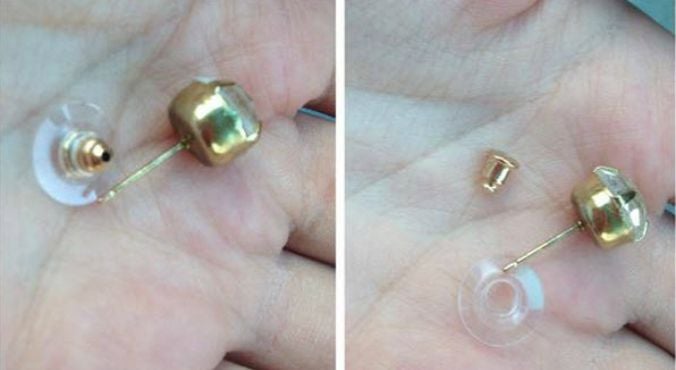 Image via Twitter (@Chelsea_Smithh)
First it was #TheDress, then it was #TheShoe – the internet is teaming with surprising discoveries, but even we were not prepared for this one.
You know those big round plastic bits that are attached to the back of earrings? Those bits that you just assumed were there to give your earring extra stability?
Yeah, well apparently you're actually meant to take them off.
The revelation was made by 19 year old Chelsea Smith in a tweet that has now been shared over 42,000 times.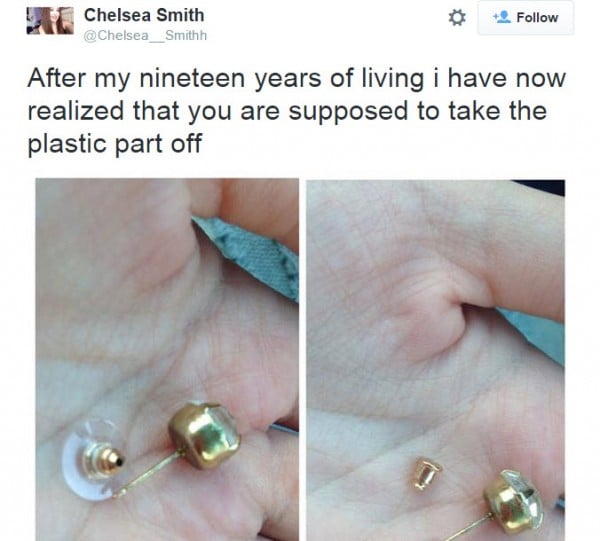 "After my nineteen years of living I have now realised that you are supposed to take the plastic part off," she wrote.
Here we were walking round with big circles of plastics on our ears thinking we were doing the right thing.