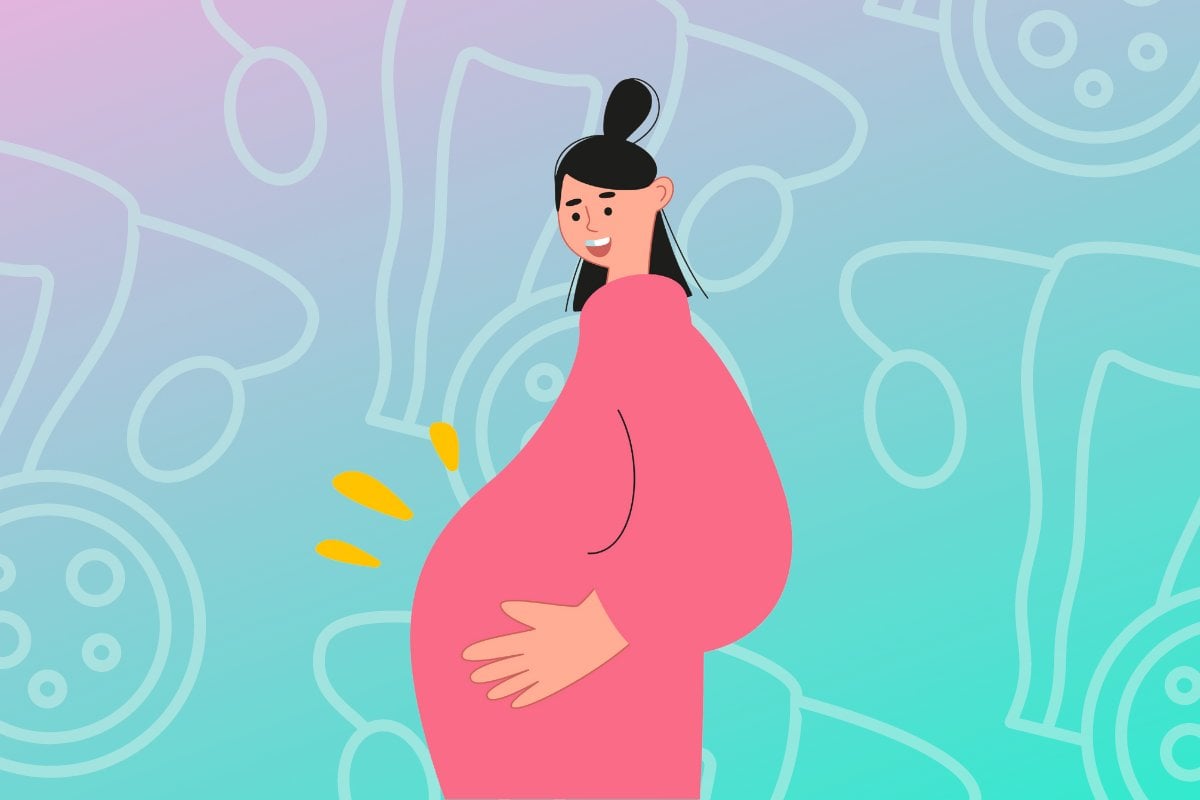 Before trying for a baby I'd been professionally overwhelmed, but never personally overwhelmed.
I project managed my own wedding, overseas holidays and house renovations. No dramas. So why did switching from contraception mode to conception mode stress me out so much? Well, for starters, I couldn't control every single detail like I did with my contraception.  
I made sure I took my pill at the same time every day.
I made sure I used a backup method if I'd been on antibiotics or been ill.
I had a 100 per cent success rate for 15 years.
I could see what I was doing and control the whole process, and that made me calm. But when it came to getting pregnant, my body felt like a black box.
Other than having sex at roughly the halfway point of my cycle, it felt like I was flying blind. So how did I get from there to two kids? 
For one thing, I didn't "just relax". Side note: Never in the history of the whole world has an overwhelmed woman experienced a favourable reduction in "whelm" just because she was told to.
At the risk of sounding like a motivational speaker: I took control.
I focused on the things I could control. And I micromanaged the heck out of them. It calmed me, gave my nervous energy an outlet and everything felt much more manageable.
So, from one overwhelmed woman to another, here's a guide to what you can control when you're planning a pregnancy.
Start taking a pre-conception multivitamin and mineral supplement 
It's important to consider taking a pregnancy multivitamin and mineral supplement, from at least 1 month before you try to fall pregnant. 
This is because the first 3-6 weeks after conception are critical for your baby's development as its vital organs begin to develop, and it takes a while for the right nutrients to build up in your system.
Elevit has been specially formulated to help meet the increased nutritional needs of women who are trying to conceive or who are pregnant. With just one small and convenient tablet of their Elevit Pre-conception & Pregnancy Multivitamin (to be taken once daily), it's an easy way to take control and supplement your nutrition – knowing you're supporting your baby's healthy development even before conception. 
Elevit includes hero ingredients like:
Folic Acid – aids growth and development and helps to prevent neural tube defects like spina bifida.

Iron – supports immune function, energy levels and helps transport oxygen in the blood. Low iron levels can have an impact on baby's development.

Iodine – required for thyroid hormones and is essential for healthy growth, particularly cognitive development.

Magnesium – important for healthy structure of bones and teeth

Selenium – an essential mineral with antioxidant properties, which plays a vital role supporting immune system function & brain development

Vitamin D – helps the body absorb the calcium it needs to support muscle strength and bone health. It also promotes immune function and cell growth and development.

B Group Vitamins – the body needs B group vitamins to help it use the fuel we get from foods, such as carbohydrates, protein, and fat, which are all needed for energy.
No other pre-conception and pregnancy multivitamin contains more folic acid and iron than Elevit, and it's oh-so-satisfying to tick off your mental to-do list every day.
Book a health check with your GP – and your dentist
Go chat to your doctor about your baby-making plans. I remember feeling awkward going to the doctor when there was nothing "wrong" with me, but my GP was amazing.