We're calling it. No one is celebrating Christmas Day on December 25th anymore.
Rather than Christmas Day, families now have Christmas Month. Or in some cases, even MONTHS.
For most, December 25th means one thing and one thing only. Stress.
Driving from function to function, visiting every living relative from your great aunt to your second cousin's sister in a 12-hour period. And eating three variations of Christmas ham with only half a glass of champagne to wash it down because, the driving.
The result? A day you spend weeks, hundreds of dollars and hours of time preparing for, but can't actually enjoy. No one can be in one place for more than an hour or so, and by the time 3pm rolls around, you'd rather just pack it in and sit on the couch.
Many families are now getting a head start on Christmas by celebrating before the day itself, because we're all just too bloody busy to fit it into one day anymore.
Depending on how intense gung-ho your family is, Christmas Day might start in November. Yep.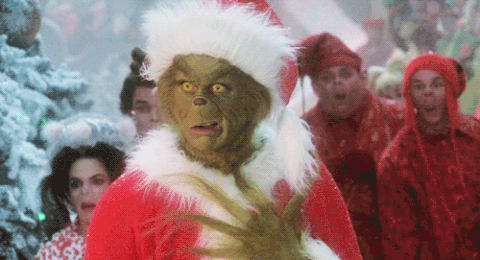 "We start Christmas celebrations in NOVEMBER with my husbands side of the family because they have about five different functions with mainly the same people," says the particularly busy Sarah*.
"We have the annual Tennis Competition Day (what on earth did I marry into) which takes place in EARLY NOVEMBER, then a BBQ, then something at at least one of his uncle or aunties houses.
"And we get in trouble on Christmas day because we can't make a day thing with them because we are split between my family."
Josie's* ginormous family celebrates Christmas Day in two batches - with her mum's side in late November, and on the day itself with her Dad's.
"It means we don't have to spend the day driving all over Sydney. We get to go to one place and just stay there," she says.
And for Gemma, Christmas Day will most likely be spent relaxing on her own at the beach. Not because her family don't want to hang out with her, but because it's turned out everyone is busy on December 25th.