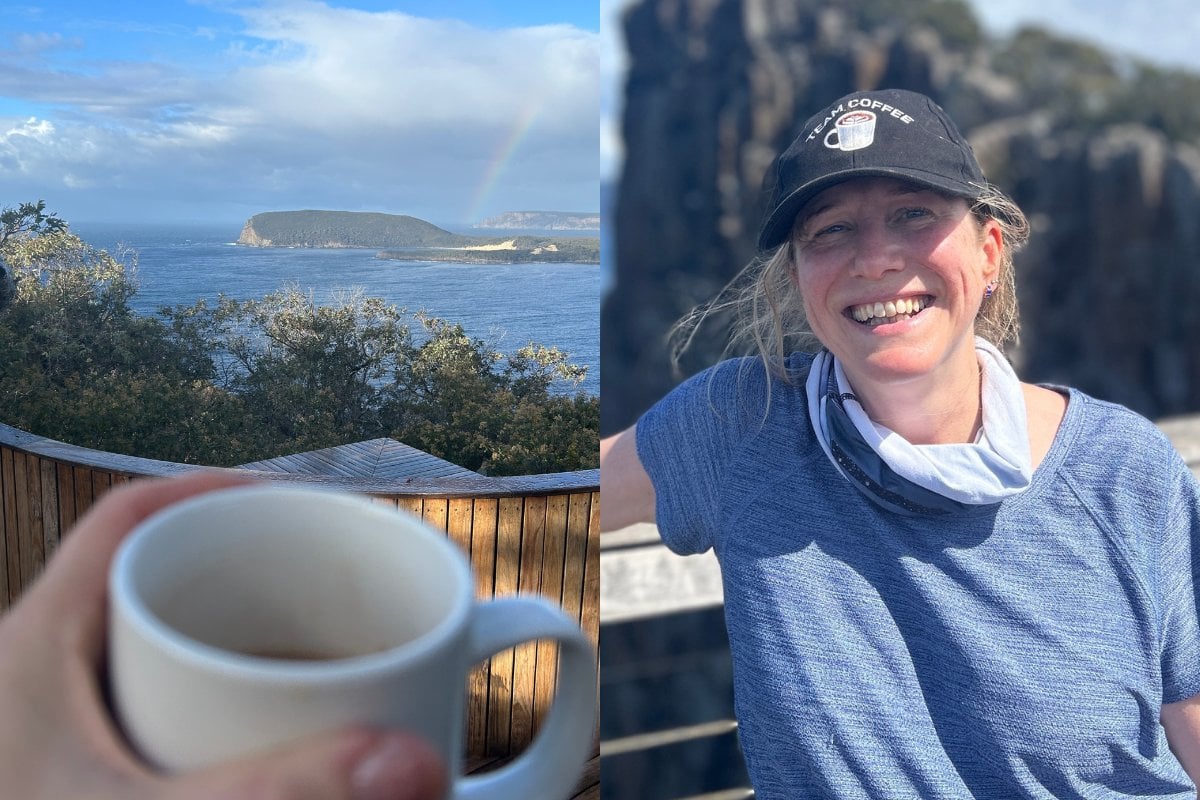 What's that water on my face?

It could have been the rain that visited every day of our four-day walk on the Tasman Peninsula.
It could have been. Because as sure as the spring sun would come and throw a giant's fistful of sparkle onto the ocean in view at almost every step of the Three Capes Walk, there would be a moment of icy downpour. And then some wind. And then some sun again. And then maybe a little hail. And back to sun.
Tasmania has a lot of weather. It also has a lot of natural beauty so striking, so powerful, so dramatic and diverse, it literally winds you as you lift your head from the track to take it in.
But that's not what the water was.
I was on a public walking trail that's been thoughtfully, pain-stakingly crafted along the high sea cliffs and through the wet and dry forests of Pydairrerme country.
The walk starts with a splash landing from a boat opposite Port Arthur, that most infamous of Tasmanian icons, and snakes around the capes to end at a white sand beach straight out of central casting, Fortescue Bay, 50 kilometres and three sleeps later.
My great friend Penny and I were trekking with the Tasmanian Walking Company, who have been introducing people – some inexperienced, slightly nervous people, like me – to multi-day walks in Tassie for 35 years. You don't have to walk the Three Capes Track with a private company, you can do it with your own group, carry all your gear and stay in the well-maintained public huts, managed by Tasmania Parks and Wildlife. But if you do choose to do it with Tas Walking Co, you'll get all the peaceful wonder of the track with the comforting treat of staying in lovely eco-lodges, the only private accommodation on the Three Capes Track. And you'll get your dinner and breakfasts cooked by your host, finish a day's walking with cake and tea and wine and maybe even get a massage or plunge into an ice bath to ease the legs, halfway. And that's what Penny and I did. It's hiking, but it's also an actual holiday.