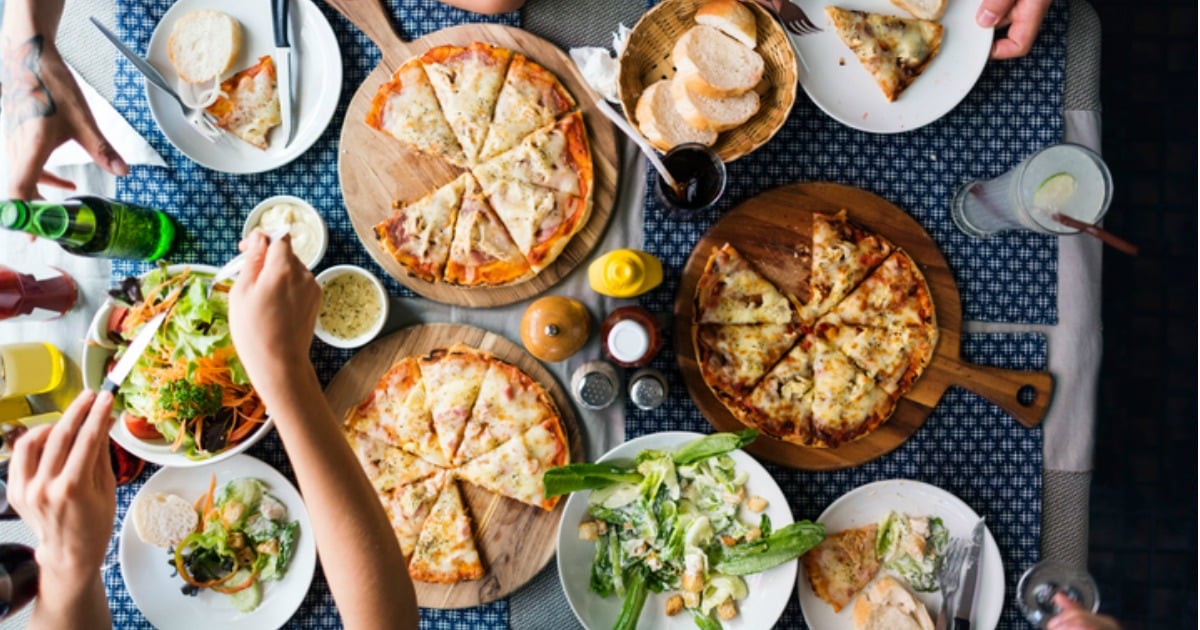 For me, pizza is more than a meal choice, it's an obsession.
Although I've heard other people talk about their 'love' of pizza – I know a true pizza obsession takes saucy, cheesy devotion to a whole new level.
Pizza is perfect for an easy mid-week meal and it's the ultimate weekend splurge. And while pizza can feed a crowd, it's perfectly acceptable to hide the leftovers and eat them all yourself.
Here's s signs that you might be similarly obsessed with the meaty, cheesy, crusty goodness that is pizza:
1. Your perfect night in involves pizza and wine.
If you're anything like me, Friday afternoons are for dreaming about pizza and wine – and why not? You've earned it. While your workmates might be planning a big night out, you know you'll soon be curled up in front of the TV with a slice of pizza and a glass of wine. Pizza is the ultimate comfort at the end of a long week and don't you ever let anyone tell you otherwise.