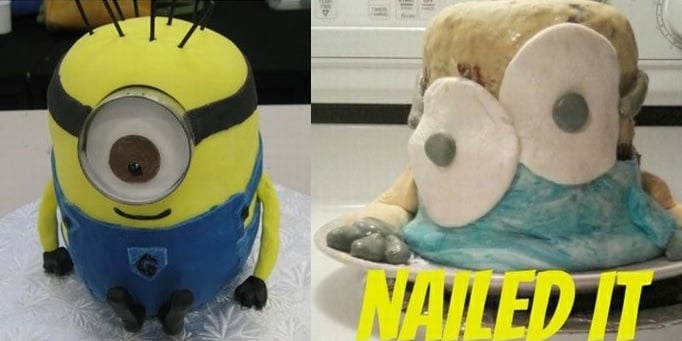 You started with the best of intentions. You wanted to make your kid a gorgeous cake that they'd never forget. And then reality happened.
If you haven't been on Pinterest yet, then you are seriously missing out. There is a thing call "Food Porn".
Basically, it is where you can stare at all the beautiful and tasty things people make. From three-tiered cakes with perfection icing to themed cupcakes for the next kids birthday party.
And they all claim to be incredibly easy to make.
That is where they start to lie. Sure, it is incredibly easy for a professional chef. Not so for everyday cooks.
CLICK THROUGH to see the gap between dreams and reality widen for so many keen-to-please parents…