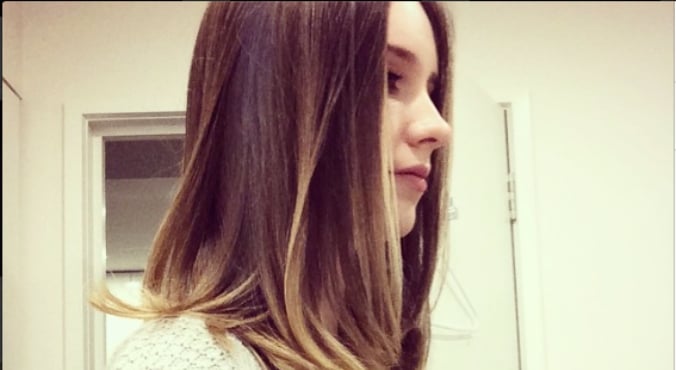 Image: Andreja before her appointment (via Instagram)
Andreja is a Slovenian artist who enjoys customising dolls. She styles them with cute outfits and often adds striking pastel shades to their hair.
So when she paid a visit to Melbourne salon Blondie's Hair for a colourful makeover of her own, it was like life imitating art.
Over 7 hours hours (yes it takes that long!) Andreja's hair went from a natural brown with a slight balayage running through the ends, to a gorgeous platinum blonde with pastel pink and purple ombre. Basically, it's the kind of hair you'd expect to see on a kick-arse Marvel superhero – or even one of Andreja's dolls.
This is how much rainbow hair will cost you
Check out Andreja's transformation in the gallery below:
Andreja's hair transformation