It's not often you trawl the internet and find something genuinely inspiring. (And I'm not talking about cat memes.)
The catchcry of 'body positivity' feels like it's been adopted and repurposed by big brands, looking to hook off an otherwise very progressive movement. But how many sites or corporations portraying normal women are doing so out of sincerity?
That's why it's so exciting when you see someone having an earnest conversation about real beauty — and today, I read something that really made me smile.
I.D. Magazine ran an article called, "How fashion is embracing the pimple positivity movement we desperately need."
Wait, what? Pimple positivity? Now there's a slogan I hadn't heard before. I liked it.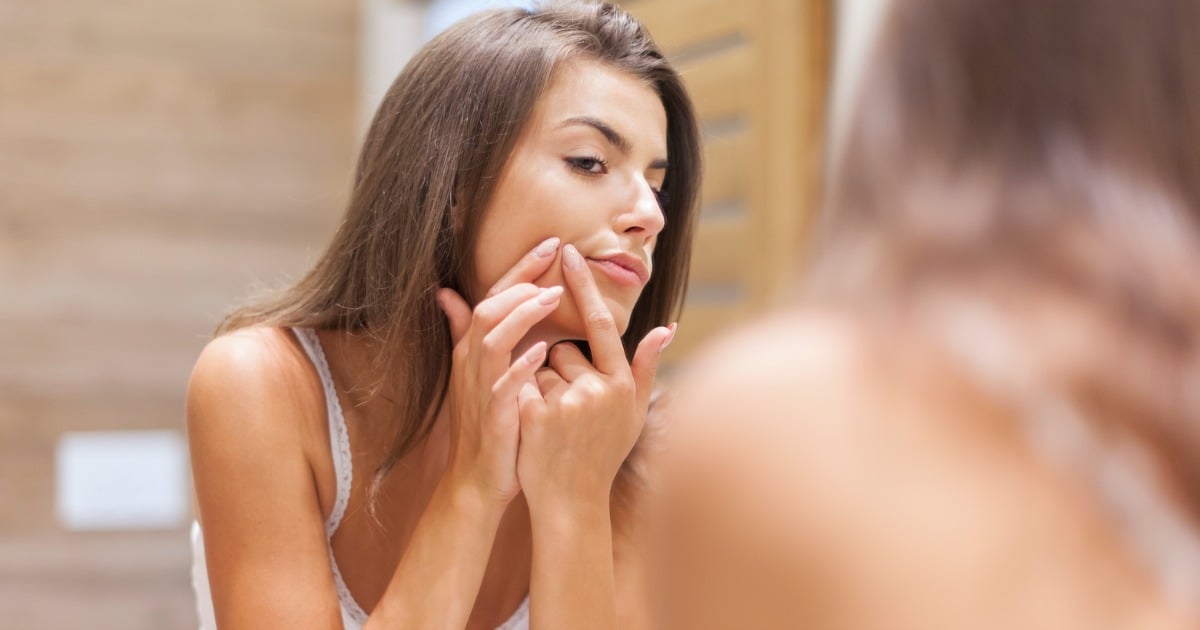 Pimples. Big ones, small ones, red ones, blind ones. Acne. Whiteheads. Blackheads. Zits. Hormonal breakouts around your chin, and angry red mounds right in the middle of your honker. Pimples are a way of life for all women of all ages, yet the negativity and shame that surrounds them is immense.
"Pimples are still, for the most part, a reality we try to reckon with in secrecy," writes Alice Newell-Hanson for I.D.
"We tend to them alone in our bedrooms. We apply creams and cover-up. We erase them with skin-smoothing app filters. And when they break out into public view we're at best annoyed... and at worst, dangerously depressed."
I was lucky enough to escape puberty without suffering bad skin. I watched my younger brother and most of my peers battle seriously painful acne, and was always thankful that I was struck down with awkwardly large teeth, a flat chest, and not much else.