Pimples are like old acquaintances from high school.
You think you've got rid them once you're past your teens then BAM! They pop up at the most inconvenient times as an adult.
Fortunately, there's a very good solution for those pesky visitors (pimples, not the school friends, I'm afraid.)
Pimple patches.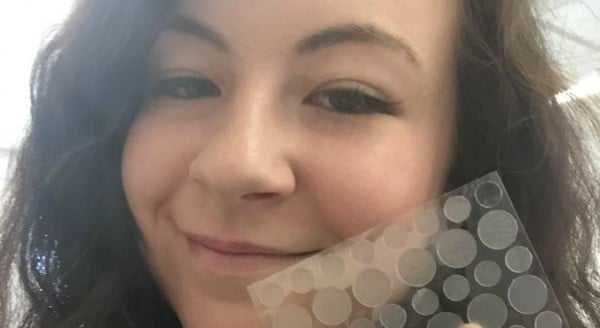 They're the budget friendly miracle workers you need to add to your skincare regimen immediately. And the gunk that comes off at the end? SO satisfying.
They've been around for a few years now, but beauty editors are singing their praises of late - and for good reason.
Looking a little like cold sore patches, pimple patches are basically mini hydrocolloid bandages. Essentially, they keep water and everything else out and absorb the wound (or pimple, in this case) fluid.
The patches couldn't be more foolproof to use. Simply put over your pimple (usually at night), snooze away and when you wake up enjoy the white gunk that has been sucked out of your pimple and held onto the patch.
Seriously, LOOK.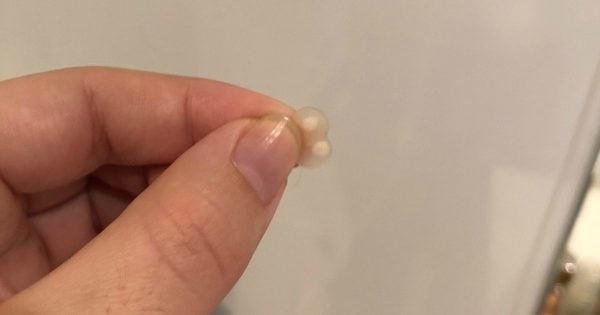 The above is the final results from a use by Mamamia Executive Editor Leigh Campbell who swears by them.
"I've used so many gels and creams which either really dry my skin out or don't do anything. These dots are awesome because they are neat and easy - you just stick it on top of the (clean) pimple and go to bed," she says.
"Peeling it off in the morning is honestly so exciting."
They work best on pimples that are close to or already have a head, so unfortunately they're not going to magically make that blind pimple disappear in a day.
On the plus side, they don't dry out skin, which means you don't have to worry about extra flaking. You can also use them in the day like I do if you want to treat while simultaneously hiding your spots. Just put the patch on as you normally would, then carefully apply your makeup over the top.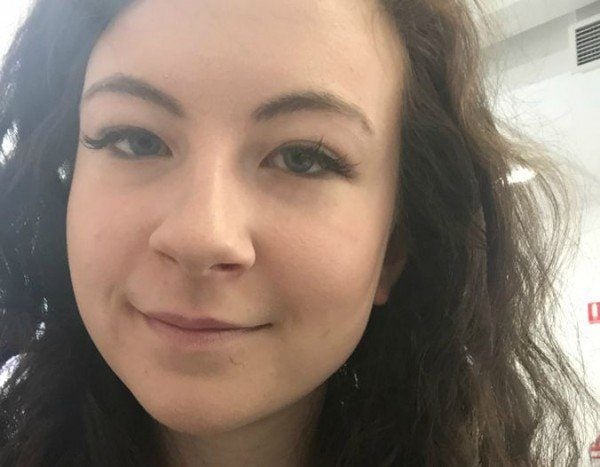 You'll barely notice it - although you'll have to keep an eye out for it getting white and crusty as it fills up and change throughout the day.
There's a few options on the market and none will break the bank. Leigh's favourites - Peach Slice Acne Spot Dots - cost less than $6 for 30 patches.
If you can't wait for shipping and need something more immediate, Spot Medic's 36 pack will set you back just $10 from Priceline while thanks to the addition of salicylic acid, SKYN Iceland Blemish Dots, $28, are great for particularly stubborn pimples.
Once you patch, you'll never be able to go back.