Pimples are like old acquaintances from high school.
You think you've got rid them once you're past your teens then BAM! They pop up at the most inconvenient times as an adult.
Fortunately, there's a very good solution for those pesky visitors (pimples, not the school friends, I'm afraid.)
Pimple patches.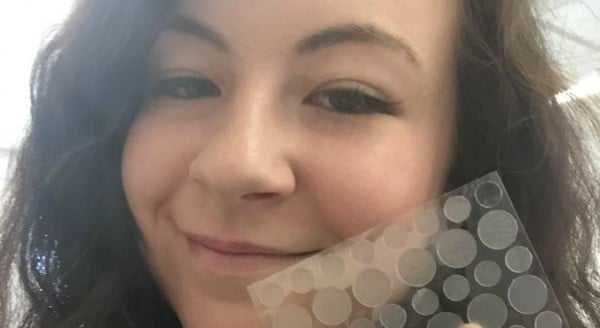 They're the budget friendly miracle workers you need to add to your skincare regimen immediately. And the gunk that comes off at the end? SO satisfying.
Reddit user ramengirl22 also shared the aftermath of a 4-hour, mid-flight, pimple patch session and the results are so disgustingly hypnotising, we can't look away.
"4-hour flight using Hanhoo blemish patches ($2.50 for a 36-ct pack at Walmart) [if you can't get a mate to bring some back for you from the States, Amazon sells them too]  — they DID the damn thing with the three cysts on my chin," she wrote.