Ovarian cancer has haunted Irish actor and former James Bond star Pierce Brosnan throughout his life.
He had been married to his first wife, Australian actress Cassandra Harris, for seven years when she was diagnosed with ovarian cancer in 1987. The disease took her life in December 1991. She was 43 years old and the couple had been together for 17 years.
Brosnan's daughter Charlotte also died from ovarian cancer in 2013. She was only 41.
A year ago, the same cancer claimed the life of Beau Marie St. Clair, Brosnan's producing partner. He described St Clair as "the sister he never had" and "my dearest friend for 30 years".
Now, the 63-year-old actor has spoken about living with "black dog" of depression.
"I don't look at the cup as half full, believe me," Brosnan told Esquire yesterday. "The dark, melancholy Irish black dog sits beside me from time to time."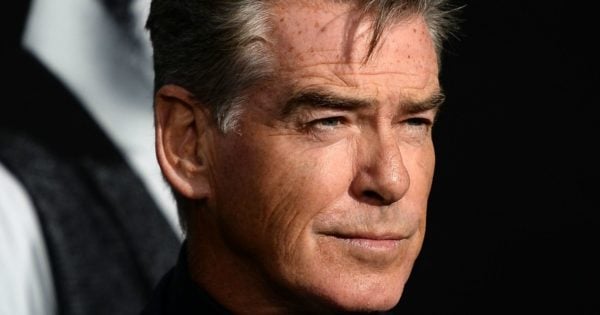 Brosnan was born in Drogheda, one of the oldest towns in Ireland, in 1953. His father left when he was an infant and his mother left for London when he was four. She was studying to be a nurse and would visit Brosnan once or twice a year.
"My mother was very courageous. She took the bold steps to go away and be a nurse in England. Basically wanting a better life for her and myself," a 44-year-old Brosnan told Cigar Aficionado in 1997. 
He was left with his grandparents. They lived on the outskirts of town, near the River Boyne. Brosnan enjoyed playing in the countryside, he has described his father as a "kind" man, but he was very much alone.
When his grandparents died, Brosnan was put into the care of his aunt and uncle but, after a while, they opted to put him in a boarding house. He lived under the care of a woman called Eileen and grew up alongside other lodgers - all adult men. One worked in the mill, the other in a local bank.
"There was this long room, and there were these iron beds with old mattresses on them," Brosnan said in 1997. "This is where the three lodgers were. At the very end of the room, there was my little bed. With a curtain around it, with newspapers pinned on it, so the light wouldn't shine in when the guys came home."
Jane McGrath's best friend Tracy Bevan explains how the McGrath Foundation began and the work it does. Post continues below.

When Brosnan was 31, his father - after a lifetime of absence - resurfaced. Brosnan told Esquire he would have liked to know more about the man Thomas Brosnan.
"I only met Tom the once," he says. "I had a Sunday afternoon with him. A story about this and that, had a few pints of Guinness, and we said goodbye. I would have loved to have known him. He was a good whistler and he had a good walk... That's as much as I know about him."
Brosnan and Cassandra Harris met in 1974, shortly after he left drama school.
"Cassie" as Brosnan calls her, had two children from a previous marriage, Charlotte and Christopher. When their father Dermot Harris died in 1986, Brosnan adopted the kids as his own.
"We courted, we wooed, we set up a little house together, in Wimbledon, we posed as man and wife. We lived with Cassie's young children, Charlotte and Christopher," Brosnan told Cigar Aficionado. "I'm acting, she's acting. And suddenly I had a family. And two children. It didn't feel like that. It just felt so right, only because Cassie had such faith in me and we had such a wonderful outlook on life. I didn't feel like a father, I wasn't a father; I was just Pierce. And then I became Daddy Pierce. And then I became Daddy."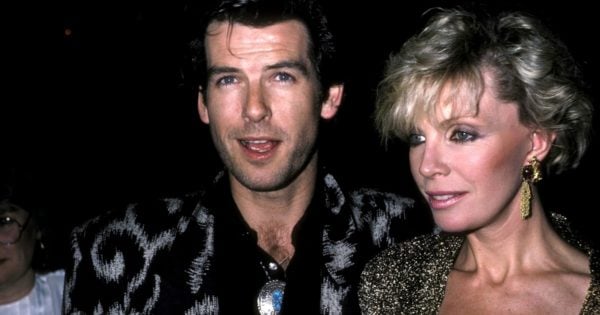 Three years after they married, the pair had a son named Sean who was born on 13 September, 1983. He was only eight when his mother died in 1991.
Following his wife's death, Brosnan met American journalist Keely Shaya Smith in 1994. They married seven years later and have two sons — Dylan Thomas Brosnan (born 13 January 1997) and Paris Beckett Brosnan (born 27 February 2001).
Today, Brosnan works, reads and spends time with his grandchildren. Sometimes, he watches his wife work and the couple divide their time between their houses in Malibu and Hawaii in the US.
"My days are full in a leisurely sort of way," he told Esquire. "You don't need a big home. You need a good table to sit at, a good bed to sleep in, a view, and a great bottle of wine."