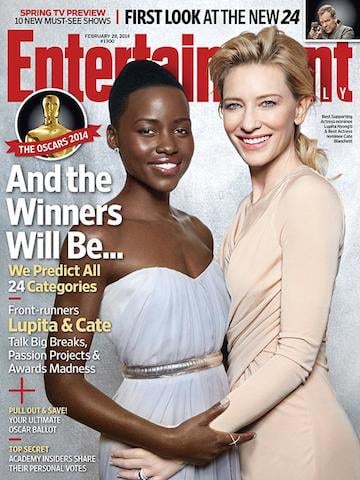 Magazine covers aren't exactly renowned for their truthful representation of the female form.
But we think this week's cover of Entertainment Weekly is especially bizarre.
The cover features Oscar hopefuls Cate Blanchett (who's tipped to win Best Actress for her role in Woody Allen's film Blue Jasmine) and Lupita Nyong'o (who is a frontrunner in the Best Supporting Actress category for her role in 12 Years a Slave).
So far, so normal. The off bit? They don't actually seem to have been photographed together.
Instead, it looks a bit like they've been cut-and-pasted together afterwards into a stiff embrace that reminds us of our own awkward formal photos (forced smiles, anyone?).