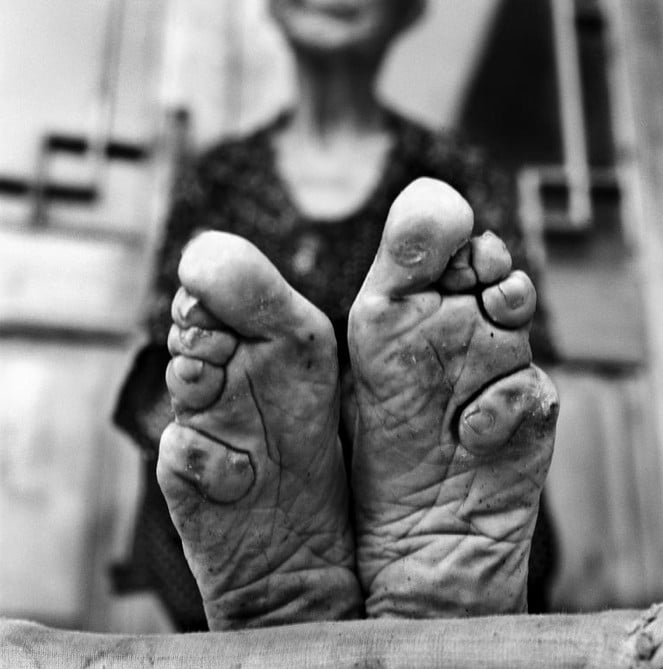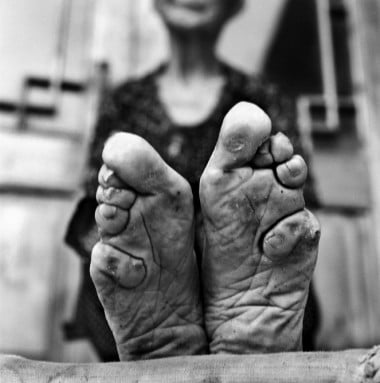 Photographer Jo Farrell is on a mission to photograph a dying fragment of Chinese culture: foot binding.
For more than eight years now the photographer and cultural anthropologist has spent time in rural Shandong, documenting some of the last remaining survivors of an almost-lost tradition.
Her black and white photographs are simple, stunning, and speak volumes of this dying practice that started as far back as the Song Dynasty.
The practice of foot binding, which was banned in China in 1911 but carried on until women had the bandages forcibly removed, results in feet that are disfigured for life as the toes are broken beneath the soles of the feet.
Jo has photographed and interviewed 50 women with bound feet in remote areas of China, the majority of whom were farm workers from peasant families living in rural areas. And here are some of the stunning results: