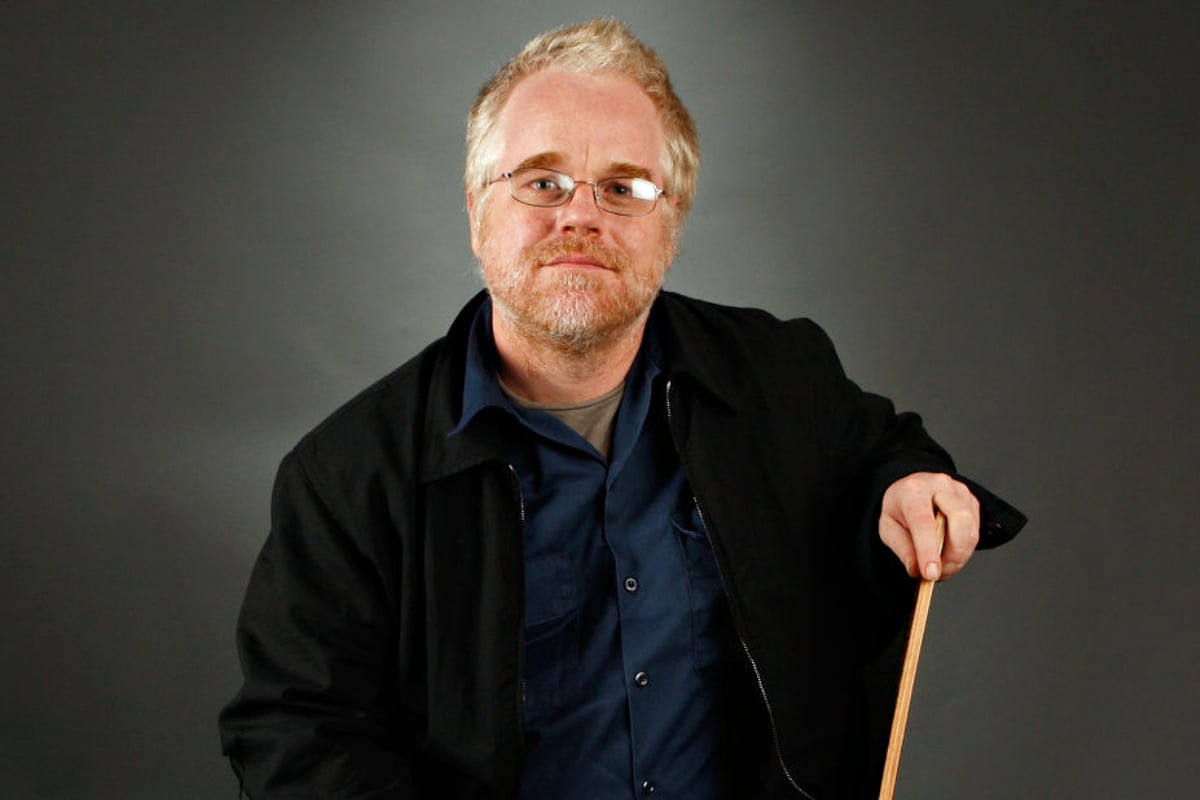 In February of 2014, beloved American actor Philip Seymour Hoffman died of an accidental drug overdose.
But the story of his death is only a small part of who he was; which is why how he spent most of his 46 years – as a man who gave his art everything, and as a father – is more important than his tragic final moments.
Watch the trailer for Philip Seymour Hoffman's breakthrough film, The Talented Mr Ripley. Post continues below.

Hoffman's prolific and iconic career.
Hoffman was widely respected for being one of the finest actors of his generation, immersing himself in roles, and helping define iconic movies in audiences' minds. A genuine actor, who didn't rely on conventional Hollywood looks to build his career.
For someone who had been an actor for 23 years, Hoffman had 55 TV and movie roles to his name; a testament to his work ethic.
His prolific work is also why it's felt his face has been seen 'everywhere'.
Hoffman was known as a character actor; someone who gave everything to any role, making every film he appeared in all the more memorable.
He was also an integral part of the Broadway live theatre scene, as an actor and a director.
After smaller acting roles, Hoffman became more widely known when he played the suspicious and unforgettable Freddie in 1999's The Talented Mr Ripley.
His other notable movie roles demonstrate the depth and versatility of his acting talent. They include parts in Almost Famous, Patch Adams, Scent of a Woman, Twister, The Big Lebowski, Boogie Nights, Magnolia, Punch-Drunk Love, Charlie Wilson's War, Doubt, Cold Mountain, Along Came Polly, Mission Impossible III, The Ides of March, Moneyball, Synecdoche, and The Master.
The versatile actor also appeared in The Hunger Games movies.
Hoffman was nominated for three best supporting actor Oscars for Doubt, Charlie Wilson's War and The Master.
After numerous nominations for Golden Globe and BAFTA awards, Hoffman finally won an Oscar in 2005 for Capote; a role which he'd resisted at first, fearing he wasn't right for it.