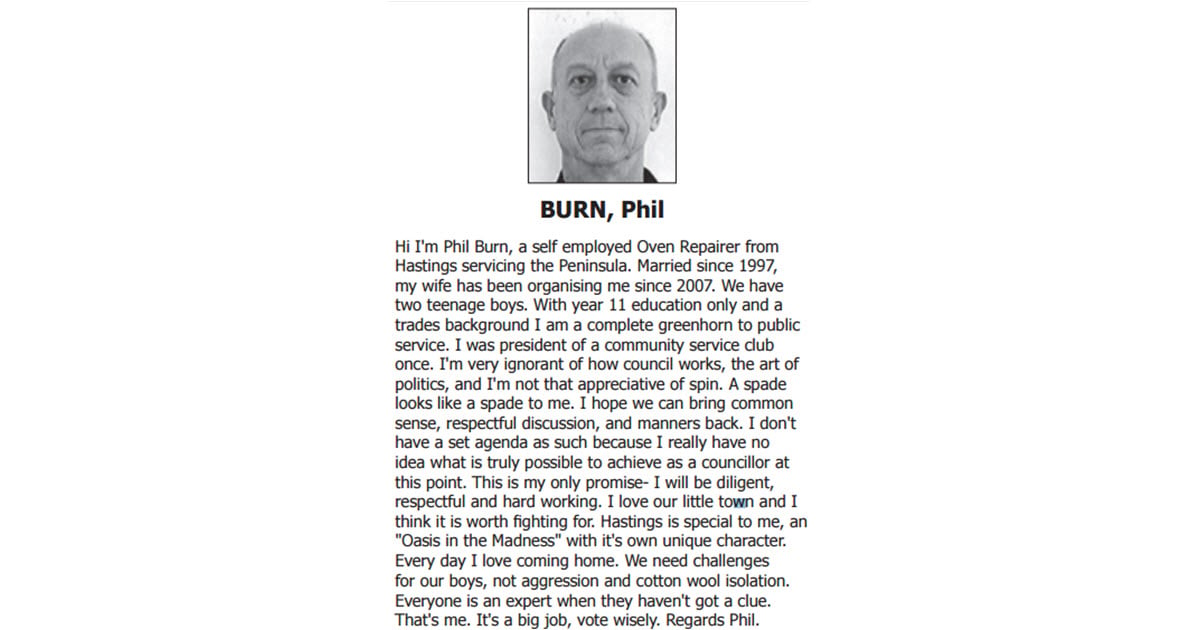 It's not often you come across a politician willing to admit they haven't got all the answers, but Phil Burn might be exactly the man this country needs to cut through the endless spin.
The self-employed Oven Repairer from Hastings in Victoria has put himself forward as a candidate in the upcoming local council elections.
His platform has no bells nor whistles. He's a straight-talking sparky, who loves his town and has had it up to here with know-it-all suits.
"I'm very ignorant of how council works, the art or politics, and I'm not that appreciative on spin," he admits in his brutally honest campaign statement.
"A spade looks like a spade to me. I hope we can bring common sense, respectful discussion and manners back," he says.
"Everyone is an expert when they haven't got a clue. That's me. It's a big job, vote wisely."