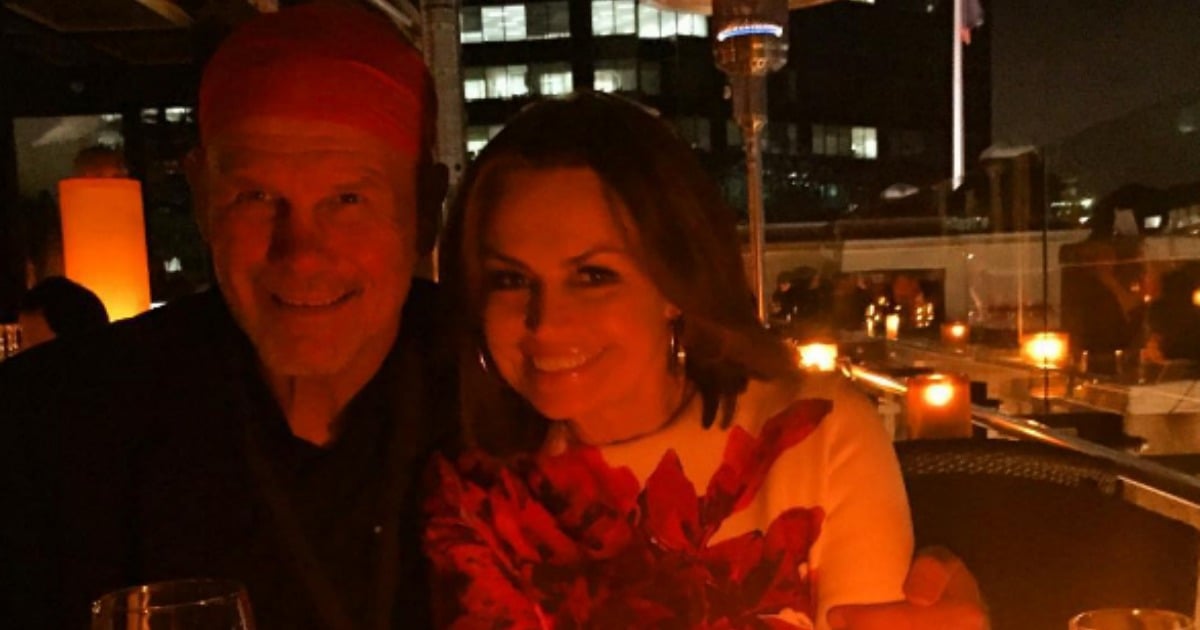 It's the accessory that's synonymous with Peter FitzSimons – the red bandana.
Now, his wife Lisa Wilkinson has shared the reason he's rarely seen without it. No, it's not down to a fiery passion for accessories.
Out for dinner celebrating his birthday, Wilkinson explained in an Instagram post that it was a gift from their children.
"A few are asking about the the bandana and why Pete wears it. It was actually a very sweet thank you present from our kids after a fabulous family holiday we all had in Cuba," she wrote.
"It was all they could afford and it meant the world to Pete that they went to the effort. And the kids are so chuffed that after all these years he's still wearing it."
Watch: Peter Fitzsimons' on what it's like to be married to Lisa Wilkinson. Post continues after video.
No, we're not crying, YOU'RE crying.
There's also a very practical reason the writer, former Wallaby and leader of the Australian Republic movement loves his bandanna – it provides excellent sun protection. Fair point, Pete.
The reason Wilkinson is a fan? Precisely because it's not always trendy or fashionable.
"Finally, simply, the reason he wears it is because he LIKES it, and because – I love this – because he doesn't give a stuff what anyone else thinks," she said. (Post continues after gallery.)