Warning: The following post contains images that may be triggering to some Type A personalities.
There are two types of people in this world.
Those who fold their day of the week underwear, and those who are personally offended by the time and Oreos wasted to satisfy Khloe Kardashian's ridiculous cookie jar fetish.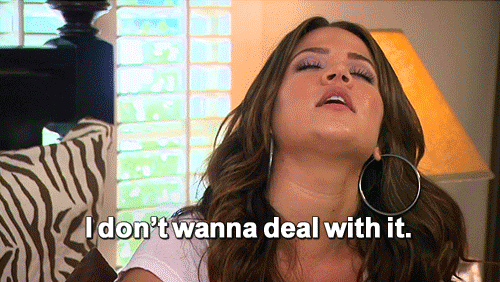 If you belong to the latter, it's time to strap in because you're about to feel some things and we can't be held responsible for what happens next.
Jessica Vincent is one such highly organised individual.
Which is why when she opened up her long anticipated Peter Alexander '7 Day Knicker Box Set', she was "so unprepared for the horror that awaited [her]".
That horror...
TWO Thursdays and NO Monday.