Pete Murray is one of the most enduring acts in Australian music, with a career spanning almost 20 years.
But the thing he's proudest of is his family.
Having just welcomed a daughter, Saachi, with his wife, Mira, 36, 10 weeks ago, the 48-year-old singer is still buzzing.
"It's really nice," he told Mamamia of having a newborn.
Pete is already dad to two boys from a previous marriage, Charlie, 14, and Pedro, 11, and he says he's glad he waited until a little later in life before starting a family.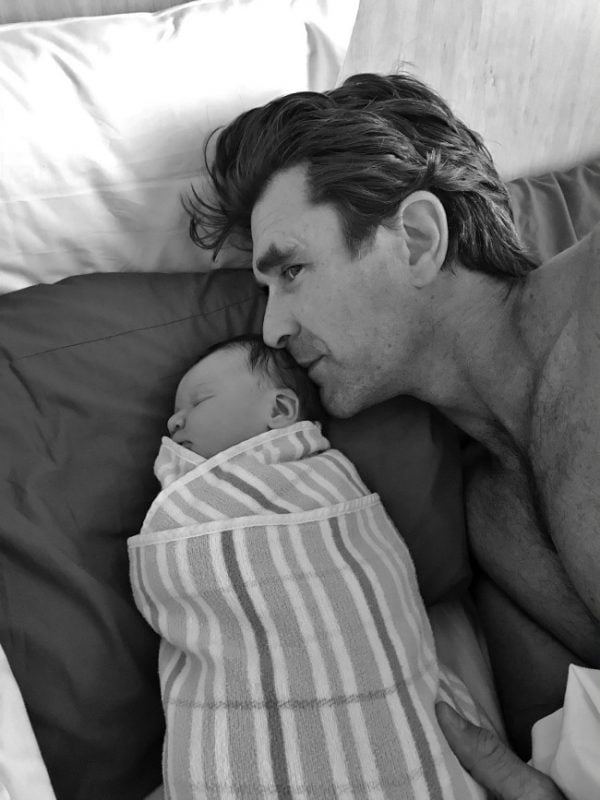 "I think when people have kids in their 20s, it's really tough, because you're still trying to get your life together and work out what you're doing," he said.
"I think having kids in your 30s or 40s is a really great time. For me, my 30s were perfect, because you understand life a bit more and you've got that time to spend with your kid. You're not running out to go to the pub, all the stuff you do when you're a bit younger."
He does have one life regret though.
"One of the biggest regrets for me is not travelling more when I was younger," he admitted.
"I'm travelling now, but it would have been different. That backpacking time, when you just go and you have no restrictions on you. You can go anywhere you want to go and do anything you want to do."