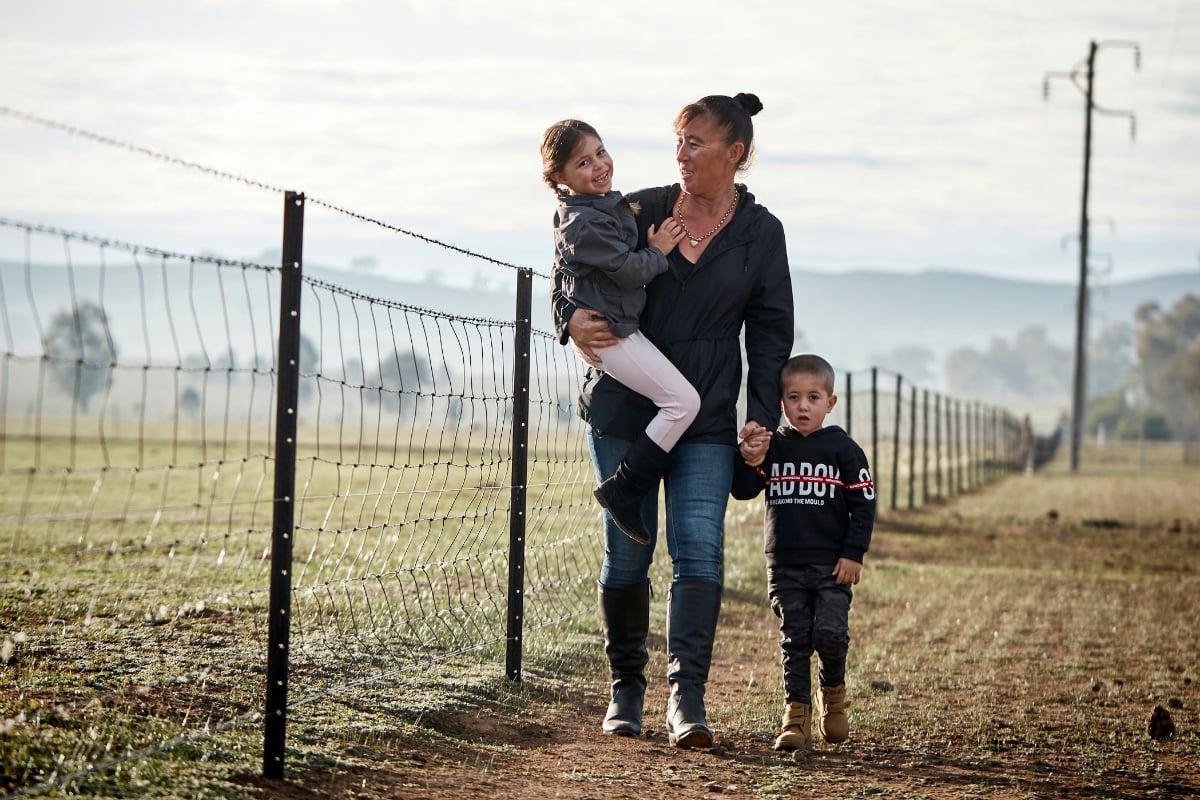 There are roughly 200 people living in the town of Nangus in the NSW Riverina region. There's a general store that doubles as the Post Office and bottle shop, a service station, a little Anglican church and a primary school with 24 kids.
"It's just peaceful, it's tranquil," says local resident Peta Zaric. "I mean peak hour traffic in Nangus is five cars at 3:00 in the afternoon when you go to pick up the kids, or when the cattle are out on the road. But that's it."
But as idyllic as her little community is, Peta, a former Sydney resident, has had a hard lesson in the limitations of rural living.
Her five-year-old son, Cody, has been sick since birth. He lives with two genetic conditions. The first, Dent's Disease Type 1, is a rare kidney disorder that can result in damaging levels of calcium in the urine, as the kidneys are unable to filter properly. This means Cody could one day require a transplant.
The second is a rare mutation found on his RANBP2 gene that causes encephalitis, or brain infection; he's believed to be one of just 250 such cases in the world. Any sign of him being unwell means a trip to the hospital or GP to make sure it's not an infection that could turn deadly.
With Cody's regular bouts of bronchitis and pneumonia, it's an incredibly stressful situation for the family.
"He can wake up in the morning and have an ear infection, and 90 per cent of the time by the afternoon he's come down with pneumonia. He can just go down really quickly," Peta said. "So the second he shows any symptoms that he's not well. We have to jump on it right away."
Cody currently takes three medications a day, including broad spectrum antibiotics that aim to keep infections at bay, in particular those in his chest and kidneys. He also uses a saline nebuliser twice a day to keep his airways open.