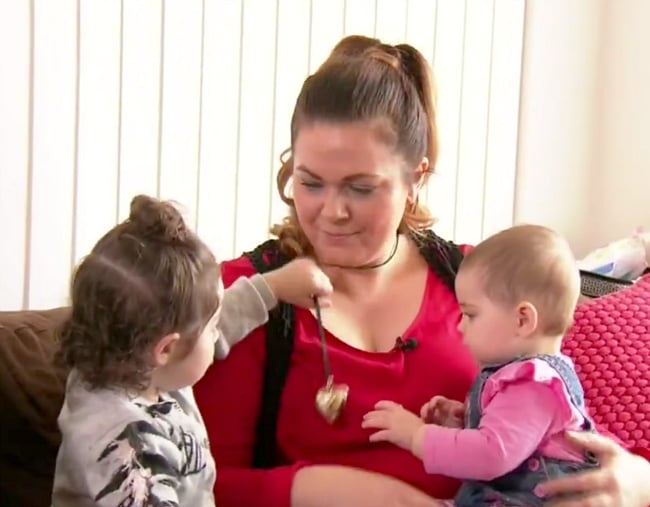 Needing to express milk for her six-month-old daughter, hairdresser Natalie Cramp walked into the parents' room at Lakeside Joondalup, the Perth shopping centre where she works.
It was a move, the mother-of-two claims, that ended in her being "humiliated, exposed and intimidated" by centre security.
Cramp posted about the incident in a Perth mothers' Facebook group on Monday, writing that she was reported by a mother for entering the room without a child.
"I just want to say mums pumping breast milk ARE just as entitled to be in the parents' room as breastfeeding mums," she wrote.
"I've received the worst treatment today at Joondalup shops being harassed, exposed breasts and escorted out of the parents room after a parent told security I was in their [sic] without a baby.
"I'm so angry, I hope no pumping mum has to go through this… I'm over dirty looks from judgy mums, just because my child isn't there doesn't mean I don't have a reason to be there. I WILL NOT PUMP MY MILK IN A PUBLIC TOILET."
According to Nine News, Cramp said two male security personnel entered the room and demanded to know what she was doing. Despite explaining that she was expressing and even showing them her breast pump, they reportedly refused to leave and called a female colleague to assist.
The female officer then opened the curtain, Cramp claims, exposing her pumping breast milk.
"I was exposed and embarrassed that she'd seen everything," Cramp told the network. "I was also embarrassed that I looked like a thief being escorted out."
Cramp's post attracted more than 700 comments from sympathetic Facebook users, many of whom complained via the shopping centre's social media accounts.
Facing the backlash, Lakeside Joondalup Shopping Centre apologised to Cramp via a statement published on its Facebook page.
"We unreservedly apologise to the mother for any hurt caused," the statement read.
"The Lakeside Joondalup Shopping City parenting rooms are for the use of all parents, including mothers expressing milk."
The centre confirmed security were called to respond to a complaint regarding an "unattended woman" who entered the parents' room, but denied Cramp was escorted out.
"Given customer safety is our top priority our security team respond to every call or complaint. At no time did security ask the mother to leave the room, nor was she escorted out," the statement read.
"We apologised to the mother immediately, and reassured her that she is welcome to use the parenting room at any time."
But Cramp isn't backing down.
Commenting on the statement, she wrote, "When I told [the] security guard I was going to report [her conduct] she said 'I will escort you there', to try intimidate me [out of] complaining."
Australian law protects mothers from being discriminated against because they are a breastfeeding or expressing breast milk. Workplaces may fall foul of this law if they fail to provide suitable facilities for female employees to do so.
Feature image: Nine News.