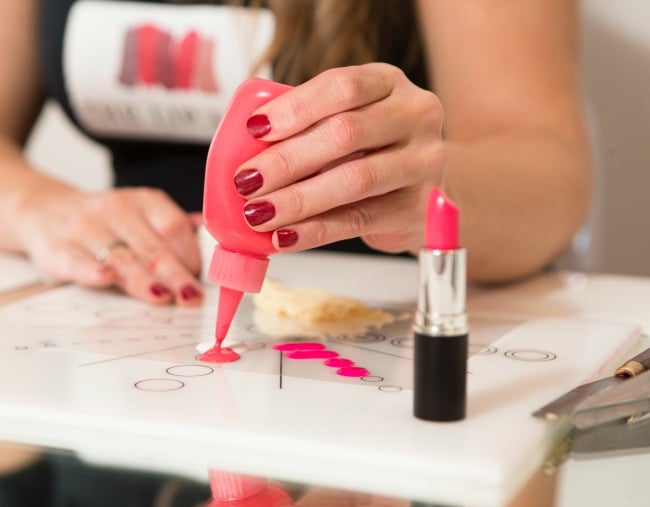 Sisters Kimberley and Courtney Treacy know the arduous search most women go through to find the perfect shade of lippy.
It gave them the idea for The Lip Lab – a makeup brand that lets women design their ideal lipstick or lipgloss for themselves.
Unsurprisingly to anyone who is still searching for a lippy that's just right, the idea of personalised lippy has been a hit and The Lip Lab has expanded to other makeup products since opening their Sydney store in 2014.
Oh, and Kimberley and Courtney both have two children.
They tell Mamamia just how they do it.
Tell us a bit about your business. How did it start and what does your Ladystartup do? 
It all started back in 2014 when we saw a gap in the cosmetics market here in Australia. At the time no one was providing personalised makeup and blending on a scale that we envisioned.
We researched it for about a year before taking the leap and launching our flagship store in Paddington. We started out blending lipsticks and lip glosses, and later added foundations, concealers and highlighters. Customers get to be involved in the entire process, right down to even naming their creation once it's finished.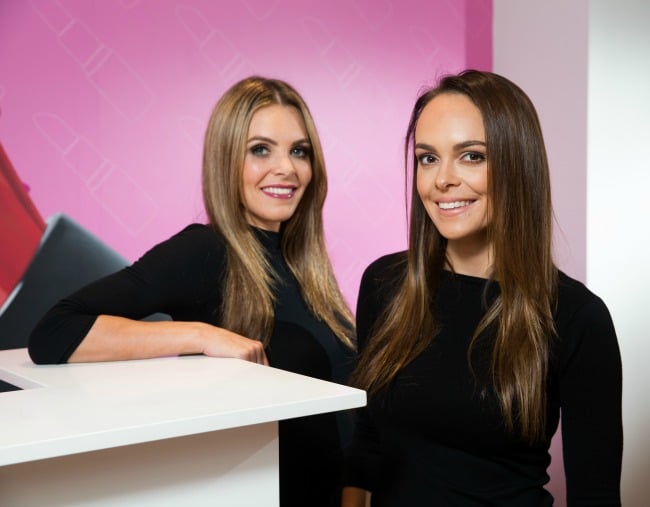 The Lip Lab Co-founders Courtney (left) and Kimberley Treacy (right).