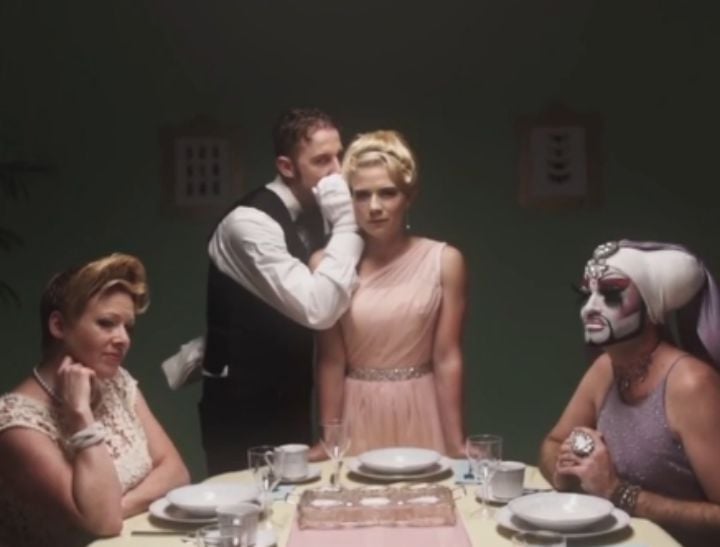 This is NSFW, obviously.
You could be forgiven for mistaking singer/songwriter Rachel Lark's latest film clip for a scene from a particularly gory horror movie.
But this is not a trailer for another Carrie remake.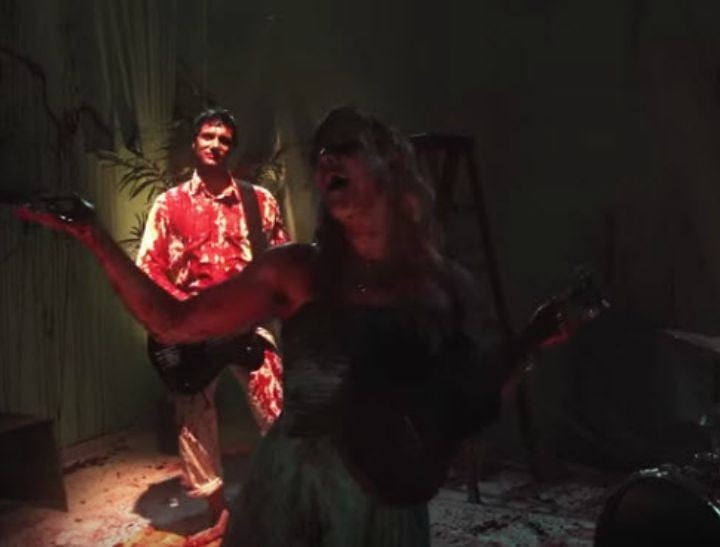 Far from being distressed by getting blood all over her cute vintage dress, Lark is celebrating something that usually fails to rate a mention in pop music (or polite conversation)…
Period sex.
You can watch the video here, but BEWARE, because you may not want to eat steak for a while afterwards.
Look, I'm cool with having sex while you're on your period. Honestly, you don't need more reasons to be grumpy at that time of the month.