When I was younger my biggest dream was to become a teacher, then a housewife.
I couldn't wait to have babies and bake and have my house all beautiful and lovely with the whole picket fence business.
I clearly remember one of my Year 11 female teachers asking us what we'd like to be if we could be anything at all.
My response was that I'd love to be a housewife, I'd love to cook and clean and be there when my children came home to take them to the park and play with them.
Apparently this was not the correct answer. I was confused, all the other girls were getting the appropriate level of praise with claps and everything, but I had somehow "insulted all those women who fought so that you could become whatever you want, to show men that you are as good as them."
Geez! I thought all those women had done that so that we could have a choice.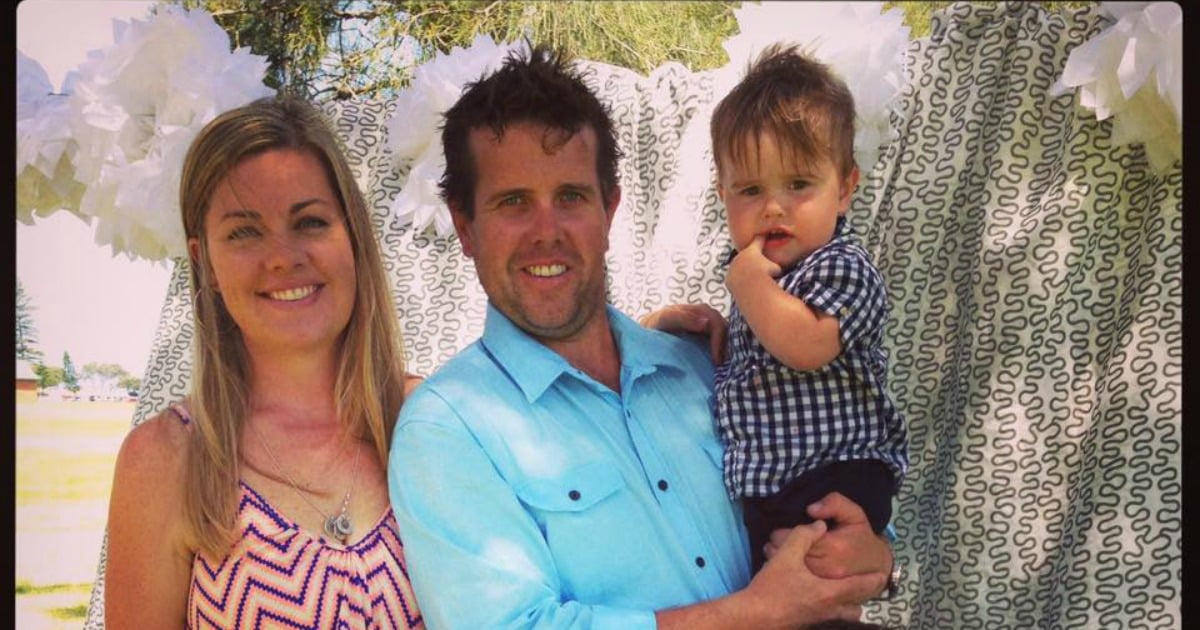 Claire and her husband and son. Image source: Supplied. 
So fast forward a few years and I was living the dream, teacher and mother. Wahoo!
But the dream isn't quite how I had pictured it and it's really taken me a while to come to grips with the reality that is being a mum. I love being a mum, I love my kids etc.
But being a mum is tough, and I'm nothing like the mother or housewife I thought I'd be.
There were plenty of hints along the way before I realised I wasn't the picture perfect mum/housewife I'd anticipated, but I persevered for a long while before I gave in and just started being the mum/housewife I actually am (and I still struggle with it).