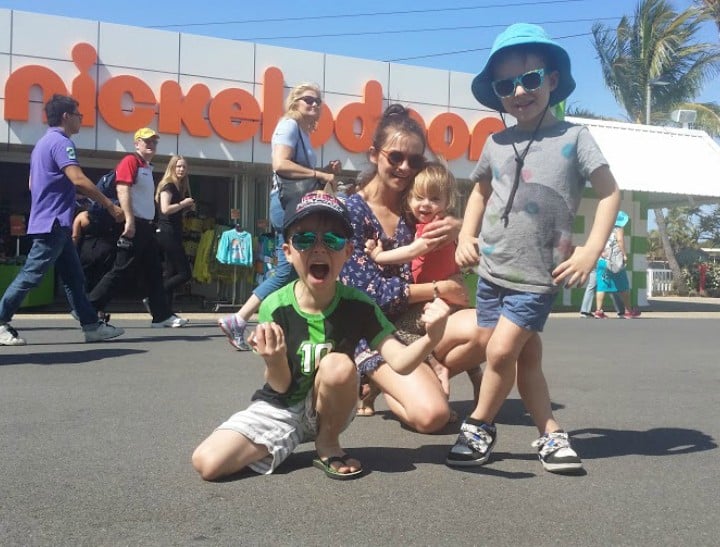 Have you ever decided to take your kids on a day trip to say, a theme park, the
zoo
, even the beach, only to have them launch into a tag team of whining – bored, hungry, hot, tired, not enough to do – within the first hour?
For me, I've learnt to expect it.
That being said, I still go through the motions of packing everything but the kitchen sink and embarking on the odd day trip in an attempt to provide the offspring with a full and varied life.
Yep, like most mums, I'm a sucker for punishment.
So this time we headed for Sea World on the Gold Coast.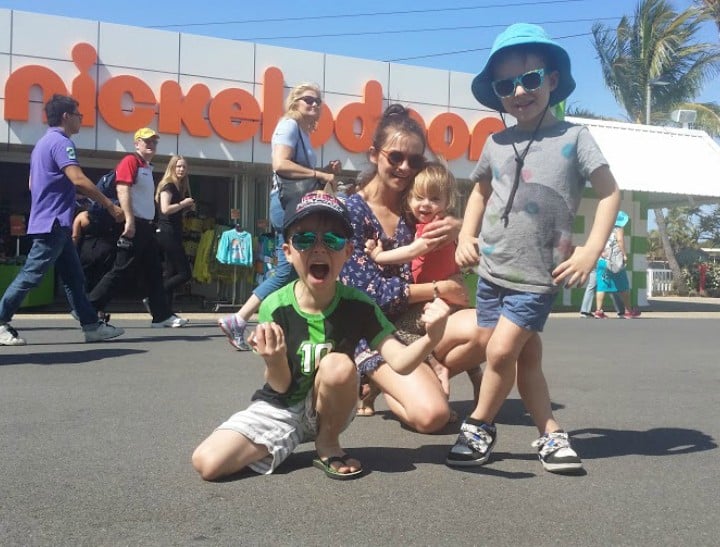 As expected the tribe was hungry within five minutes of walking through the gate, so after the four and six year olds argued about whether we'd see the penguins or the Creatures of the Deep attraction first, we made a beeline to the closest burger joint, where there was plenty on offer to keep both the kids and adults happy.
As soon as we stood to leave the boys saw the familiar sign – Nickelodeon.
Nickelodeon Land is a brand new attraction at Sea World featuring a range of rides perfect for younger children, including the first ever mini-rollercoaster.
What kid hasn't begged to get on the roller coaster?
There's also a range other mini rides, mimicking popular adult rides which left the boys beside themselves with excitement.
"Totally WILD," was how my eldest described the experience.