Just one day after soft drink company Pepsi released it's new ad featuring 'girl of the moment' Kendall Jenner, it's been pulled.
The ad drew widespread criticism after it appeared to trivialise the Black Lives Matter movement.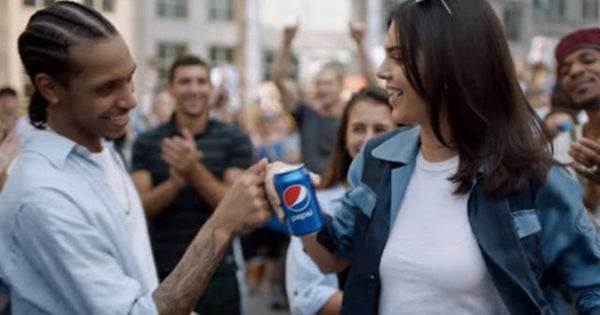 The advertisement features black, white, transgender, gay and Muslim people marching in an ambiguous protest, holding signs printed with messages like "join the conversation" and "love".
Jenner, who is wearing a blonde wig and is working on a photo shoot in the ad, then decides to cast off her 'costume' and join in on the protest.