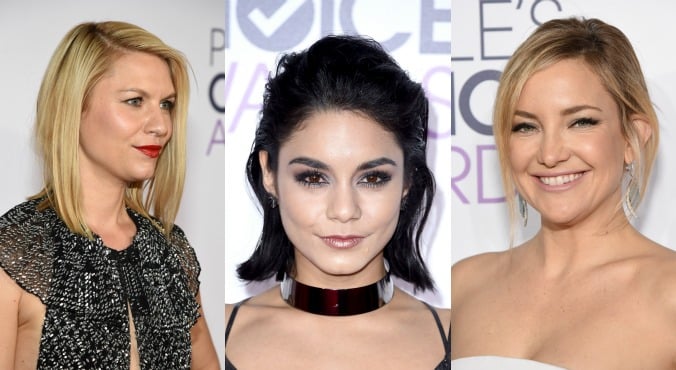 Image: Getty.
We're only a week into 2016, but if the People's Choice Awards red carpet is anything to go by, it's going to be an exciting year for style.
Yawn-inducing hairstyles and and uninspiring makeup has been tossed aside and statement lips and mullets have taken over. Yes mullets.
1. Kate Hudson
Kate Hudson was one of many attendees to rock the "looks-like-it-took-two-seconds-but-actually-took-closer-to-two-hours" artfully messy hairstyle, paired with a fresh and simple base and neutral lip.
This led all eyes to her fluttery lashes. Show stopper.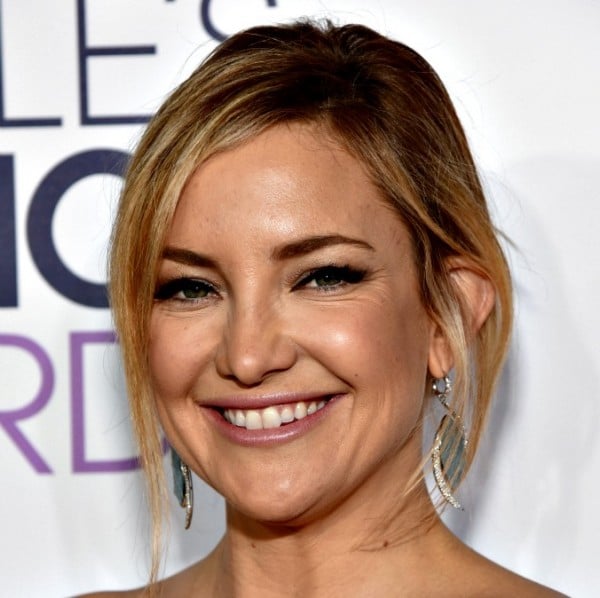 2. Clare Danes
Proving the power of a statement lip, Claire Danes kept her brows and lashes natural, letting her dark orange-red lip do all the talking. As for her hair - well, it's a sleek angled lob, what more could you want?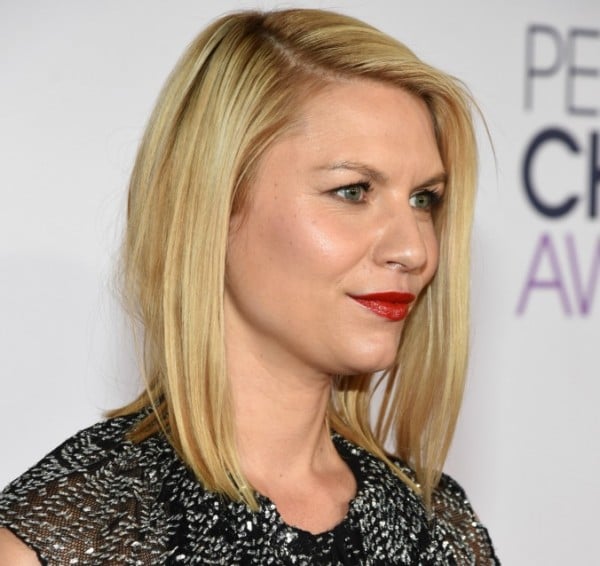 3. Julianne Hough
10 points to Julianne Hough for her Mulan-inspired top knot. (Bets on how long that took to style?)
(Watch: The makeup trends we hope stay in 2015. Post continues after video.)
4. Vanessa Hudgens
Hey Ness, the '90s called, they want their frosted lips back. Seriously, where can we get some of that?
5. Ellen Pompeo
Makeup artists all over LA have put a serious dent into their purple-toned silver eyeshadow singles today. Pompeo rocks the metallic eye and big lashes. Pow.
6. Lea Michele
Hair swept off face into a mid bun, bold brows, big lashes and a plum-coloured lip. We're bookmarking this look.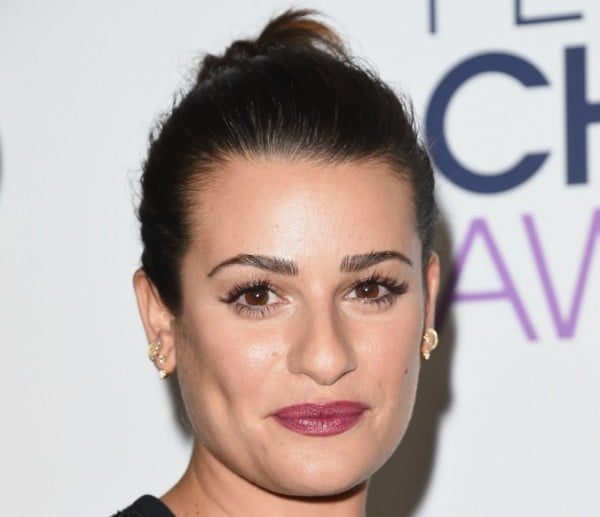 7. Melissa McCarthy
Melissa McCarthy's shiny waves and bright pink lip is '70s gold.
8. Carly Rae Jepson
Proof that the mullet is back in 2016?
9. Christina Milian
Christina Milian is back - and she's bringing purple eyeshadow with her too.
10. Natalie Dormer
The Game of Thrones star looks every inch as fierce in real life with those smokey eyes. Watch out, Joffrey.
11. Shay Mitchell
BRB, just restyling our hair into a sleek centre part a la Pretty Little Liars star Shay Mitchell.
12. Ashley Benson
There's obviously been some texting between the PLL cast...
13. Dakota Johnson
There's nothing grey about it - how to wear a fringe in 2016.
What's your favourite look so far?