A study has just confirmed what we always knew to be true: people love their four-legged friends more than they love their fellow humans.
In a report published in journal Society & Animals, participants were given fake newspaper clippings of police reports, about a victim being attacked with a baseball bat and "left unconscious with one broken leg and multiple lacerations".
While the story remained the same, the victim in the report was changed to either a one-year-old child, a 30-year-old adult, a puppy or a six-year-old dog.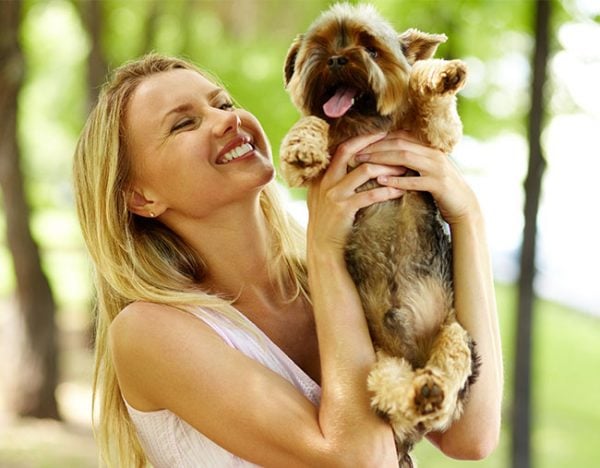 The study - curiously titled Are People More Disturbed by Dog or Human Suffering? - found that people were more upset about a baby, a puppy and a dog being attacked than an adult human.
When asked about how they felt to measure their levels of empathy for each victim, the 30-year-old human elicited the least empathetic response.
While it's mildly concerning, it may help to explain why seeings dogs die in movies and TV shows is just so darn distressing.
Mamamia Out Loud asks: When did dogs become equal to humans? (Post continues after audio...)
"Respondents were significantly less distressed when adult humans were victimised, in comparison with human babies, puppies and adult dogs," the researchers concluded.
"Only relative to the infant victim did the adult dog receive lower scores of empathy."
The reason? "Subjects did not view their dogs as animals, but rather as 'fur babies', or family members alongside human children."