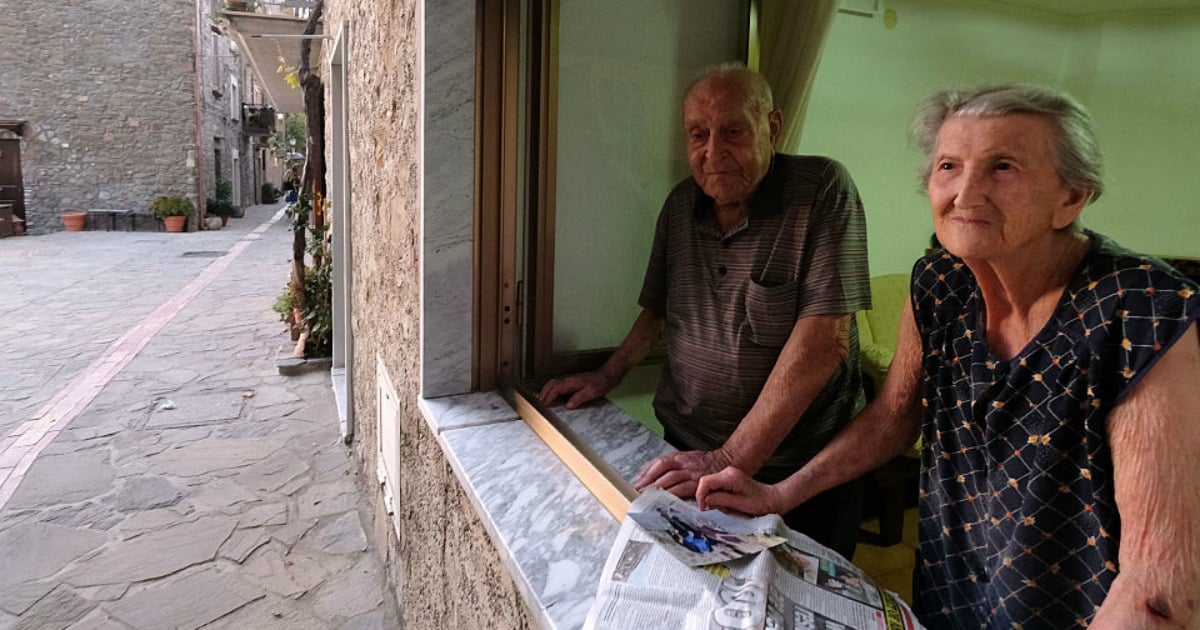 What is the secret to eternal youth?
Apple cider vinegar? Bikram yoga? Lots and lots of money?
Apparently not. A tiny Italian village is schooling the modern world in the secret to a long and happy life, with their local retirement home seeing a staggering one in 10 residents living to 100 years old.
Yep, 81 out of 700 locals in the seaside village of Acciaroli are 100 years or older. It's such a remarkable figure that it's attracted scientists from around the world trying to figure out their secret to good health.
For the last six months, American and Italian scientists have lived among the octogenarians to 
observe their living patterns, which have also resulted in oddly low rates of dementia, alzheimer's, heart disease, and other 'old age' conditions.
The study, collated by scientists from Rome's Sapienza University and the San Diego School of Medicine are releasing their findings today in the town.
Spoiler alert: these golden oldies are basically grey-haired superheroes.