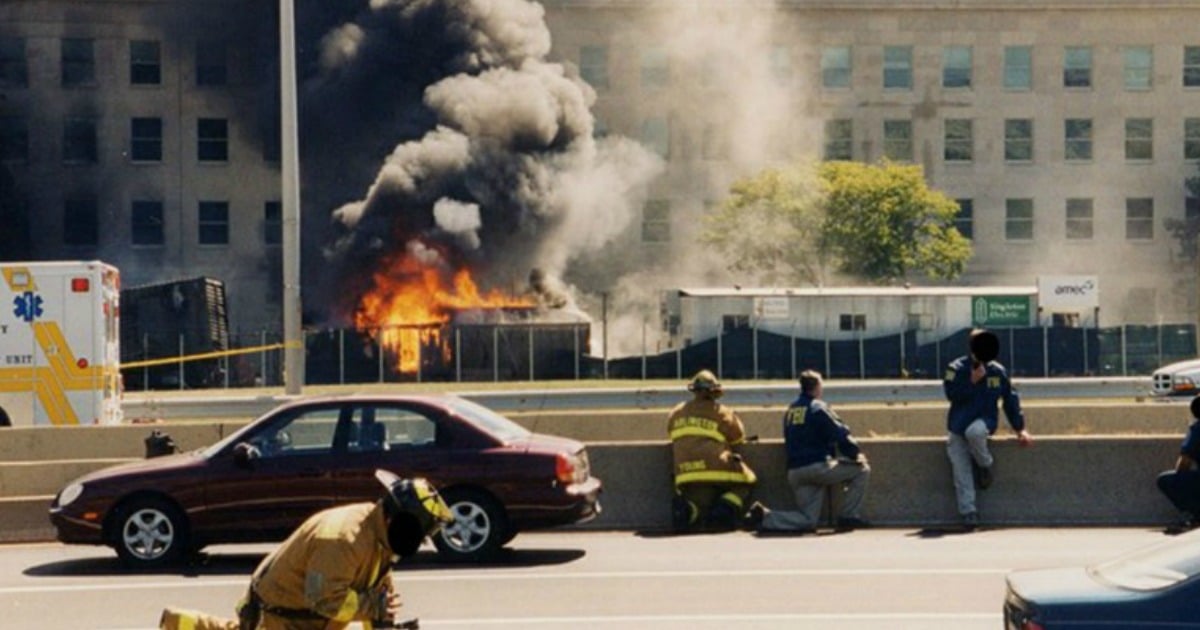 The FBI has re-released a series of photos depicting the aftermath of the 9/11 terrorism attack on the Pentagon.
The 27 photos document the horror of the attack and the damage caused, and include images of the building's exterior, the overhead, and photos of the first responders who rushed to the scene to help.
At 9.37am on September 11, 2001, American Airlines Flight 77 struck the building, killing both passengers and Pentagon workers.
The following photos document the devastation it caused: