The speech that received a well-deserved standing ovation.
"Marriage equality is a campaign of hope. It is a campaign of justice. It is a campaign of equality, but most of all, delegates — and this is why we will win —  it is a campaign for those we love."
This was the powerful message Senator Penny Wong delivered at the weekend.
In what was surely the speech of her career, Senator Wong called for Labor to unite as a party in favour of marriage equality in parliament at the Australian Labor Party conference.
[VIDEO BELOW]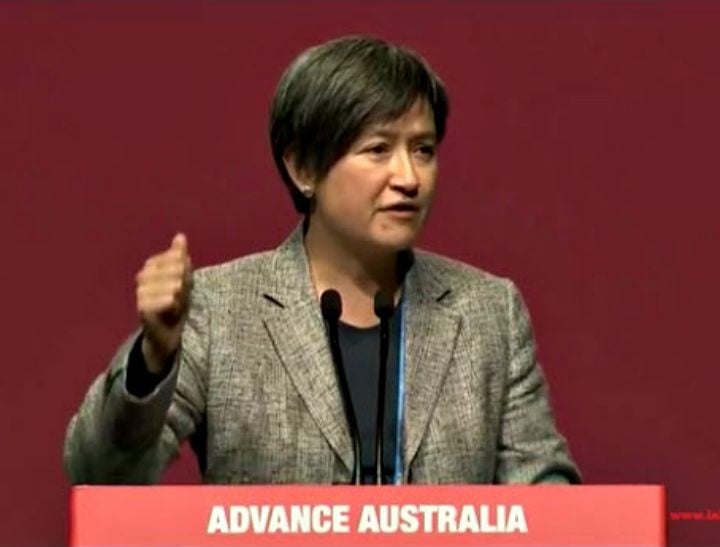 SenWong arrived onstage to a lengthy standing ovation — wild cheering and applause from the crowd.
"Thank you, delegates," she commenced, clearly overwhelmed by her reception.
"That was a very kind thing to do."
The emotions continued to run high for the rest of her rousing presentation, in which Senator Wong recalled the first time the party decided to include marriage equality in its platform.
"I commend a resolution that ends the conscience vote in the Labor Party on a matter that should never have been a conscience vote," she said.
"I don't think I've had a prouder day as a member of the Labor Party and I will be prouder still when we deliver marriage equality in law."
Sen Wong, who has long been an advocate for marriage equality and has two children with partner Sophie Allouche, thanked her colleagues and the LGBTI advocates for their hard work.