The speech that received a well-deserved standing ovation.
"Marriage equality is a campaign of hope. It is a campaign of justice. It is a campaign of equality, but most of all, delegates — and this is why we will win —  it is a campaign for those we love."
This was the powerful message Senator Penny Wong delivered at the weekend.
In what was surely the speech of her career, Senator Wong called for Labor to unite as a party in favour of marriage equality in parliament at the Australian Labor Party conference.
[VIDEO BELOW]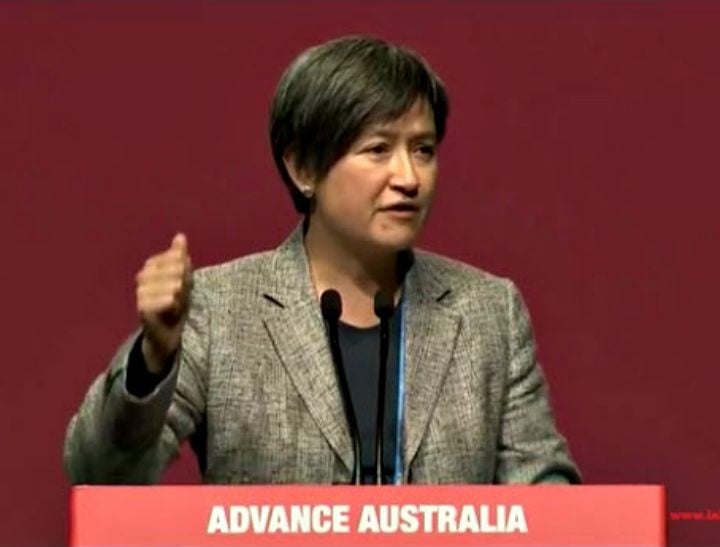 SenWong arrived onstage to a lengthy standing ovation — wild cheering and applause from the crowd.
"Thank you, delegates," she commenced, clearly overwhelmed by her reception.
"That was a very kind thing to do."
The emotions continued to run high for the rest of her rousing presentation, in which Senator Wong recalled the first time the party decided to include marriage equality in its platform.
"I commend a resolution that ends the conscience vote in the Labor Party on a matter that should never have been a conscience vote," she said.
"I don't think I've had a prouder day as a member of the Labor Party and I will be prouder still when we deliver marriage equality in law."
Sen Wong, who has long been an advocate for marriage equality and has two children with partner Sophie Allouche, thanked her colleagues and the LGBTI advocates for their hard work.
"I thank you from the bottom of my heart for the work you've done," she said.
"I say to you, progress has never been easily won. Reform is never easily won. We in this party understand that absolutely.
"So let's go out from here and put the pressure on the Liberals not only for a free vote but on every lib member and senator who supports equality, stand up for what you believe in.
Related: One paragraph that explains equal love perfectly.
"Delegates what I would say to you is this, LGBTI Australians deserve equal treatment before the law. And I say to you the aspiration for equality is remarkable persistence. And we will continue until we win," Sen Wong continued.
"Marriage equality is a campaign of hope. It is a campaign of justice. It is a campaign of equality, but most of all, delegates — and this is why we will win —  it is a campaign for those we love.
"For our partners, for our friends, our sisters, our brothers, our sons and our daughters, I commend this resolution to the floor and I thank you all."
At the end of the powerful speech, Senator Wong was loudly applauded. Fairfax Media reports that on her way out, she caught a rainbow flag thrown her way by a supporter.
Watch the speech here:
Negotiations on the issue of marriage equality dominated the final day of the ALP conference yesterday.
While Mr Shorten wanted a conscience vote on the issue, the party's left passed a motion for a binding vote on same-sex marriage — a move that risked embarrassing Mr Shorten, ABC News reports.
Eventually, opposition leader Bill Shorten and Tanya Plibersek brokered a compromise: as The Guardian reports, Labor MPs and Senators will now be bound to vote in favour of marriage equality within three months if the party is elected into power.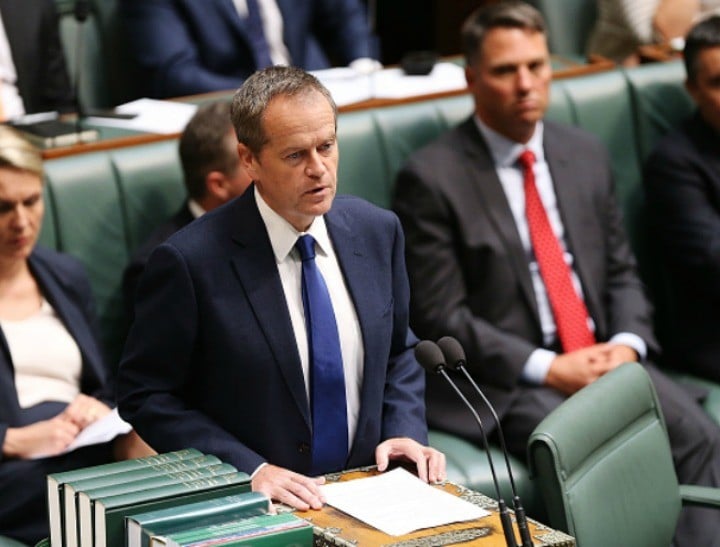 "I promise that within a hundred days of a Labor government being elected that I lead, I shall move in the Parliament of Australia for marriage equality for Australians," Mr Shorten said.
Tanya Plibersek said she'd prefer the move to happen sooner, but accepted the compromise.
"I still hope we can have marriage equality by Christmas. But if this Parliament doesn't pass marriage equality, a Shorten Labor government will in its first 100 days," she said.
Social media reactions to Senator Wong's speech:

Related content:
18 arguments against gay marriage and why they're bollocks.
These are the 10 people blocking marriage equality in Australia.
Penny Wong writes for Mamamia: 'The Liberals' bullying of Gillian Triggs has no place in modern society.'