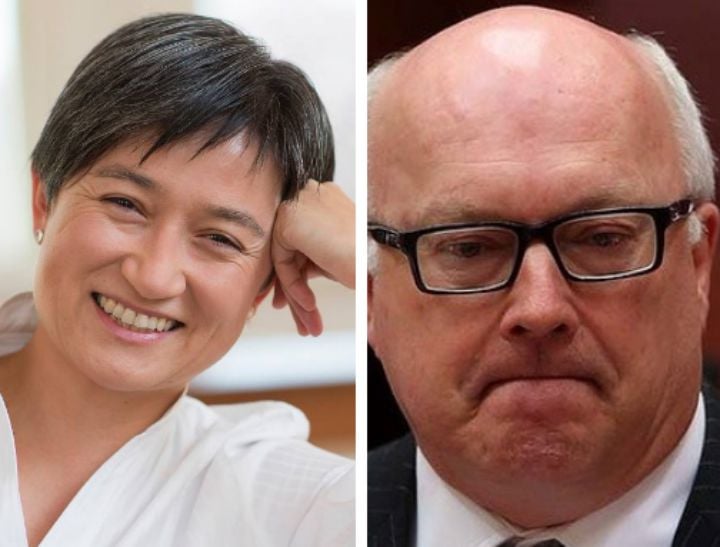 Someone get Penny Wong a cup of tea, already.
"Senator Wong, you're becoming hysterical."
"Just calm yourself, Senator Wong."
Those are the words used by Attorney-General George Brandis during a moment in question time on Monday afternoon when Senator Penny Wong interjected during his time on the floor.
See the video here:
Brandis later said his answer to a question about a letter sent by Sydney Siege gunman Man Monis to his office prior to the incident could not be heard over the "shrill, hysterical shrieking of Senator Wong".
Ridiculous old Aussie MP turns time back 80yrs; tells female parliamentary member she's "becoming hysterical". http://t.co/ljpvINYIuG

— sarah larnach (@sarahlarnach) August 11, 2015
Senator Wong took the sexist criticism well, later tweeting: "After being called shrill and hysterical by George Brandis, I'm off to my office for a cup of tea, a Bex [a drug associated with soothing frazzled housewives in the 50s and 60s] and a lie down. #dinosaur #senateqt"
After being called shrill and hysterical by George Brandis, I'm off to my office for a cup of tea, a Bex and a lie down. #dinosaur#senateqt

— Senator Penny Wong (@SenatorWong) August 10, 2015