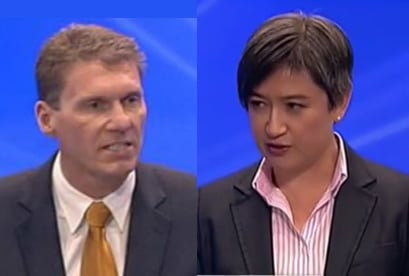 Wong v Bernardi.
Liberal Senator Cory Bernardi and Labor Senator Penny Wong went head-to-head in a debate on same-sex marriage at the National Press Club today.
Senator Wong was Team Same Sex Marriage, of course.
And Senator Bernardi was on the side of 'marriage is a union between a man and a woman etc etc etc.' (You might remember Bernardi as the staunchly conservative Catholic who in 2012 provoked outrage by linking same-sex legalisation to the acceptance of bestiality.)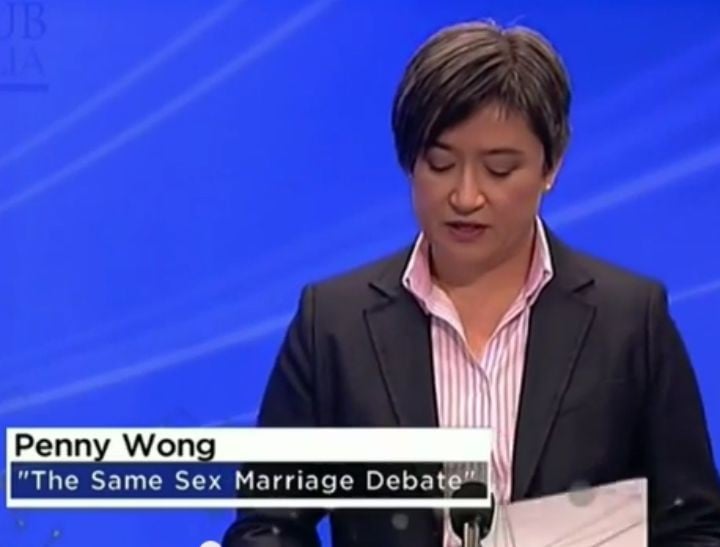 Senator Wong – who lives with her long-term partner Sophie Allouche and their two daughters – kicked off the debate.
"Australians pride ourselves on our egalitarianism, a fair go to all. Quality is central to our spirit, a part of our national identity," she said.